Still workin', still moms, still Workin' Moms
Main Cast: Catherine Reitman, Dani Kind
Creator: Catherine Reitman
When we last spent time with Workin' Moms they had little babies and, honestly, some issues. That's what made them funny! Check out my review of Season 1 to find out what made me fall in love with this Canadian comedy for moms (and dads) everywhere.
Seasons 2 and 3 find our ladies with toddlers, and a fairly substantial set of new problems. Work, relationships, parenting – it's all fair game for Workin' Moms. I still really love the show, but it's evolving.
Most of that evolution comes with the natural development of the characters. You can't have a group of women with eternal babies, so time needs to move on. Frankie (Juno Rinaldi) needs to deal with her post-partum depression, Kate (Catherine Reitman) needs to figure out a healthy balance of career and family, Anne (Dani Kind) needs to try and figure out how to parent her older daughter. Everybody has to get on with the business of raising these children.
Quite a bit of the character development in seasons 2 and 3 involves some fairly heavy topics. Failing relationships, failing careers, etc. There are times when our Workin' Moms aren't funny – they're infuriating. But the show manages to bring them back through a combination of smart writing and exceptional use of secondary characters. The friendship between Kate and Anne becomes the cornerstone of the series and characters like Mom Group leader Val (Sarah McVie) and Jenny's husband Ian (Dennis Andres) help maintain the silliness while some of the main characters go through things that are a little more serious. It's a really nice balance that keeps the show fresh and allows everyone to do interesting things without turning the production into a soap opera.
I think the performers are doing a terrific job. And sometimes that job cannot be easy. These women find themselves in some seriously awkward situations – the actors seem to have absolutely no fear. And I love them for it. I'm really looking forward to Season 4, which is set to air this winter. You can currently find seasons 1-3 streaming on Netflix.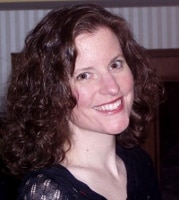 Sue reads a lot, writes a lot, edits a lot, and loves a good craft. She was deemed "too picky" to proofread her children's school papers and wears this as a badge of honor. She is also proud of her aggressively average knitting skills  She is the Editorial Manager at Silver Beacon Marketing and an aspiring Crazy Cat Lady.