BIRD IN THE HAND
Main Cast: Ansel Elgort, Oakes Fegley
Director: John Crowley
I am simply itching to get back to another performing gig of some sort. I guess I am a creature of the stage and screen; I simply don't feel complete unless I'm working on a project that I know will make my public forget their humdrum lives for a moment and accompany me on a magical journey to someplace wonderful or exotic. A few scripts have come in for perusal while I was in Europe and I spent a leisurely morning leafing through them, certain that the next surefire hit in the storied career of Vicki Lester would be somewhere in the stack. After all, how could I not have the pick of all the best projects in town with my sterling reputation?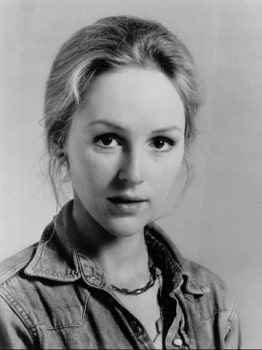 The first script I pulled off the stack was for a Lifetime movie entitled 'Fortnight for Folly:  The Felicity Huffman Story'.  I'm not generally a ripped from the headlines kind of gal and the distinct lack of musical numbers meant that it would require substantial rewriting by my crackerjack team of associates.  It went into the 'pass' pile as did the musical remake of Merry Christmas, Mr. Lawrence, and a new stage version of Eraserhead.  I began to feel that my quest was a hopeless one until I happened across a pitch for a new holiday musical for the whole family, a new stage adaptation of Die Hard.  The focus has shifted from the character of John McClane to that of Holly Gennaro McClane, the plucky wife, the part I would essay, and the Christmas setting has been enhanced with a series of clever song and dance numbers based on classic holiday songs.  The mournful ballad version of Grandma Got Run Over by a Reindeer that I would sing in the second act after one of the other hostages, an older woman, is inadvertently killed by falling down an elevator shaft is certain to be an instant classic.
I immediately had Joseph, my manager, call the production company and tell them that I was interested in the project and to set up a meeting for further discussion right away.  I then finished off my pitcher of mimosas and, as it was relatively early in the day, hailed an Uber and headed off to the local cineplex to take in a film.  My choice was the new adaptation of Donna Tartt's Pulitzer Prize winning novel, The Goldfinch, which has recently opened around the country to uninspiring reviews and somewhat lackluster business.  I had enjoyed the novel very much when I read it a few years back and was interested to see what the filmmakers had done in adapting it to the screen.  While it is not a perfect film, and at times not even a very good one, it's not nearly as bad as some of the vituperative prose I've read from other reviewers would have you believe.
Donna Tartt, one of the stronger of the current crop of American literary novelists, set out to write a Dickensian story with her tale of young Theodore Decker (Ansel Elgort as an adult and Oakes Fegley as a tween).  Orphaned cruelly, he takes a life journey with echoes of David Copperfield and Phillip Pirrip of Great Expectations that includes a mysterious beauty confined to her room, an aristocratic family who provides nurture only to be ripped away, an eccentric woodworker who teaches him a trade, a purgatory in a failed housing development, and skullduggery surrounding a priceless work of art.  Part of the fun of the novel is drawing the parallels to Dickensian originals and figuring out where the author got her ideas as she dissects modern American society in many of the same ways that Dickens dissected the Victorians of his era.  Tartt's plot was pretty much an excuse to create engrossing character studies and, just as in Dickens, it's the secondary characters who run away with the reader's interest and imagination.
In developing a screen adaptation, writer Peter Straughan and director John Crowley have taken Tartt's relatively straightforward narrative and turned it into a kaleidoscope of interlocking flashbacks, I assume to deepen the mysteries of what actually happened with Theo on the fateful day at the Metropolitan Museum of Art when a terrorist bombing changes his life.  The problem is that the story isn't a mystery, it's a character study and a journey and by trying to change it from one sort of piece to another, the film makers have made a fatal mistake.  With the beginnings of Theo's travels through life being muddled and unclear, we really don't care too much what happens to him as the big why it happens is missing and confused.  This is made worse by a fatal piece of miscasting.  Mr. Elgort, as the adult Theo, is lovely to look at, tall and handsome with a grace to his movements and it's quite easy to believe that this is a young man who will fit in with high society.  However, he has all the charisma and sex appeal of Velveeta cheese.  Whenever he's on screen, he's so ultimately boring that he sucks all the energy and charisma away from his talented supporting cast.  I've seen him in other roles, and he has had the same effect in those films as well, but as he's usually been a supporting player, he hasn't damaged the product too much.  I do worry about Steven Spielberg's new adaptation of West Side Story in which he has been cast as Tony.  I'm sure he'll be lovely to look at and he's a trained singer and dancer, but if he continues to be a charisma vortex, the film is doomed.  Young Mr. Fegley, as the young Theo, however, has all the charisma and energy that Mr. Elgort lacks and so the scenes from the past with the youngsters have a bit of a sizzle to them that the rest of The Goldfinch sorely lacks and makes you lament what might have been.
As the story of a life journey is by nature episodic, most of the supporting cast doesn't get a lot of screen time. Most of them do well with their scenes, especially Sarah Paulson as Theo's trollop of a step mother and Nicole Kidman as the mother of his childhood best friend who holds out the promise of a better life. There's also Denis O'Hare as a sleazy blackmailer and Jeffrey Wright as his furniture refinishing mentor. The actresses playing the young women in his life (Ashleigh Cummings and Willa Fitzgerald) make little impression, probably as they have to play most of their scenes opposite the empty screen presence of Mr. Elgort. They might have been fine with a different leading man. The character of Boris, the Ukrainian wastrel of a friend from his teen years who grows up to provide the catalyst for the films third act, leaves me a bit at odds with myself. On the page, Boris is one of the most interesting characters in recent American literature – both endearing and infuriating, usually at the same time. The actors who are tasked with bringing him to life are Stranger Things' Finn Wolfhard as the teen Boris and Aneurin Barnard as an adult. They don't look especially alike but they managed to capture enough of each other's mannerisms that the parallel performances work. The character, however, just isn't quite as memorable as his literary counterpart and I lay that at the feet of the writer and director who just don't seem to know what sort of film they're making.
The Goldfinch isn't precisely bad.  It's just wrongheaded and has entirely the wrong leading man.  Fans of the novel will enjoy it while those who have not read the book are likely to be a combination of confused and bored.
Significant ring. Chess game. Illicit smoking.  Gratuitous steak stealing. Rescued dog. Embezzlement attempts. Inauthentic antique sales. Amsterdam snowfall. Society holiday party. Opioid snorting.
To learn more about Mrs. Norman Maine, see our Movie Rewind introduction, visit her entire back catalog and follow her on Twitter at https://twitter.com/missvickilester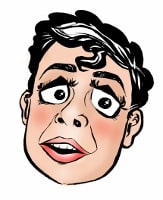 Originally from Seattle Washington, land of mist, coffee and flying salmon, Mrs. Norman Maine sprang to life, full grown like Athena, from Andy's head during a difficult period of life shortly after his relocation to Alabama.