Kids, Actually
Main Cast: Kiernan Shipka, Shameik Moore
Director: Luke Snellin
This is part of my Netflix Holiday Movie Round-Up. Click the link to find the rules and see a complete list of the holiday movies I've watched for you.
Premise
It's a snowy Christmas Eve day in Laurel, Illinois. All of the teenagers in town (only one of whom appears to have a parent) are restless and waiting for what's next in their lives. On this day, they will find hints – some big and some small – and they will come together and party at a local restaurant. Let It Snow is based on the novel of the same name by John Green, Maureen Johnson, and Lauren Myracle.
Message
This is not a particularly common message – it's more of a coming of age movie than it is a typical bit of Christmas treacle. Because there are multiple storylines, there are multiple messages, but they all lead to the tried and true coming of age staple – be true to yourself. Along the way we visit inclusion, responsibility, new beginnings, self-esteem, coming out, and a few more.
Delivery of Message
Not bad. Not bad at all. Let It Snow plays out like a teenage version of Love, Actually, but with fewer forced connections and nicer people. There are definitely storylines in here that have been done a thousand times (falling in love with your best friend) but there are some that feel very timely as well (balancing weighty family and financial issues). It's fun without being vapid and YA appropriate without talking down to its demographic. Nice.
Cast and Performances
Terrific young cast for Let It Snow. Standouts include Shameik Moore and Isabela Moner in a storyline about fame, family, and responsibility, and Liv Hewson in a storyline about knowing your worth. And I have to mention Joan Cusack as a literal tin foil hat wearing tow truck driver who also serves a little bit of a narrator role. She is as wonderful as always and doesn't waste this small role.
Honorable Mention
I never said honorable mentions were going to be all good things. And in this case the HM goes to whoever staged the kissing scenes in this movie. It would appear, from how they are filmed, that not a single one of these people has ever kissed anyone before ever. I can see it if it was just an isolated case of weird chemistry, but to have every kiss in an entire movie filled with kisses be awkward it quite an accomplishment.
Overall Feel Good Grade
I'm giving Let It Snow a B+. It's cute and funny and has a nice, positive message without being too sickly sweet. I'm obviously not really the target demographic, but I found myself smiling a lot as I watched. Nicely done, Netflix.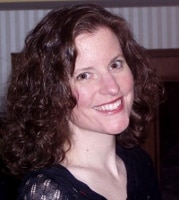 Sue reads a lot, writes a lot, edits a lot, and loves a good craft. She was deemed "too picky" to proofread her children's school papers and wears this as a badge of honor. She is also proud of her aggressively average knitting skills  She is the Editorial Manager at Silver Beacon Marketing and an aspiring Crazy Cat Lady.