SNIPE HUNT
Preparations are underway for my fabulous environmental production of The Ring Cycle being staged all along the Rhine and Main rivers in Germany, the heart of Nibelung country. Our chief producer is the great opera impresario DeWolfe's European cousin, DeWolfe S. Tod and his Die Totestadt productions. Posters are going up all over Europe advising the population to Watch on the Rhine this next week. As the performance is a one off, given that it's being performed on location in the German countryside with a fleet of river boats shuttling the singers from one scenic locale to the next, the producers have hired a whole fleet of drone cameras to capture every stunning moment for simulcast to cinemas worldwide so those who cannot get to the river banks can still enjoy every amazing moment. We're all set to go with the Rhine Maidens water ballet near the Lorelei rock, Brunhild's being put to sleep near the Germania monument outside of Rudesheim, the battle with Fafner in the suburbs of Frankfurt and the climactic burning of Valhalla at the site of the Nuremburg rallies.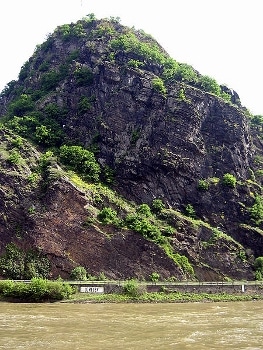 Of course, as they were desperate for my participation, my contract gives me final say over my role as Brunhild. She appears to be off stage quite a lot and I'm working with the director, a charming young Dane, to beef up the role. For instance, we're interpolating Sempre Libera as a dream ballet part way through Siegfried as playing comatose in a ring of fire does tend to limit one's emotive range. Wagner did not dramatize Brunhild's interior life terribly well and this will provide just the jolt the audience needs to keep them awake before the big dragon battle. Besides, it will allow me to have a rip away Valkyrie dress exposing a lovely pair of cerise and aubergine tap shorts for my big dance break as I tap out of the flames and on to the Rudesheim gondola and through a local beer hall showing just how full of life Brunhild is, even if she is corporeally dormant on a mountain crag. We still need to find a better moment for me in Gotterdammerung and we're toying with an Andrew Lloyd Webber interpolation, maybe something from Starlight Express.
Having finished my fittings and a series of press photographs in which I posed in full Valkyrie regalia suspended from the main tower of Cologne cathedral, it was time to take a little breather, so I repaired to my stateroom aboard the River boat Joie de Vivre which has been given to me as a dressing room/green room for the duration. I poured myself a little digestif of blackberry eau de vie and turned on the closed-circuit TV to see what films might be available. My choice was Game Night, an odd little comedy from 2018 that came and went so quickly from my local Cineplex that I never had a chance to see it. I had heard some favorable things about it from friends back home so decided to give it a whirl.
Game Night is the story of Max (Jason Bateman) and Annie (Rachel McAdams) who both have a competitive streak and a love of games. During the credits sequence, we are quickly introduced to them, see their courtship and wedding, and start to meet their friends and see their game night tradition. That brings us to the point where the movie really begins. Max has an older brother Brooks (Kyle Chandler) who is even more competitive than he is, and Max feels inferior. Brooks embarrasses his brother in front of his friends, sets off the weird cop neighbor Gary (Jesse Plemons) who used to be invited to game night but now no longer is after splitting up with his wife, and promises everyone if they will come to his house the next week, he will give them a game night they will never forget. The gang gathers the next week at Brooks' new pad, a stunning modern home done up with the non-sale items from Pottery Barn. Besides Max and Annie, there are their besties, couple Kevin (Lamorne Morris) and Michelle (Kylie Bunbury), and doofus Ryan (Billy Magnusson). Ryan usually comes to game night with a date even more dim witted than he but tonight he shows up with a rather sharp Brit (Sharon Horgan). A few minutes into the festivities and before anyone can even break out Pictionary, a farcical FBI 'agent' (Jeffrey Wright) turns up and explains that the group is going to have a mystery to solve and the one who successfully does so will win Brooks' car (a Stingray coveted by Max). Then two real thugs turn up knocking out the agent and kidnapping Brooks in a massive fight throughout the house that everyone whoops and hollers at assuming it's all part of the game. Each of the three couples takes a different strategy to try and figure out what's going on and soon it becomes apparent that the game may not actually be a game, and someone could get seriously hurt or even killed. Eventually there are shootings, car chases, a real-life Fight Club in a mansion at a party for decadent rich folk, and a really strange turn by Michael C. Hall as a character referred to as The Bulgarian.
And therein lies the problem. Game Night lurches from comedy to thriller to black comedy to drama and never finds a consistent tone and never lets the audience figure out what it's trying to be. It's a lot of scenes, some of which are actually pretty decent, tacked together in search of a film. Jason Bateman and Rachel McAdams are appealing, naturalistic everyman actors who try to hold the center as the events surrounding them get wackier and wackier, but they can't make scenes like an accidental shooting and bullet retrieval that's written and played for laughs work. Some of the black comedy moments are fun, especially a scene with a dog and a bandage leaking blood, but it almost seems like the scenes that work are more accidental than deliberate.
The script is by Mark Perez who has been around Hollywood for years but doesn't seem to get much produced. His biggest previous credit being the story for Herbie Fully Loaded some fifteen years ago. There are good ideas and some interesting characters in Game Night, but a more talented screen writer needed to come in and do a good polish and even out the inconsistencies. It might have been a lot of fun if it had gone darker in general. The direction is by John Frances Daley (the actor from Freaks and Geeks and Bones) and his partner Jonathan Goldstein (mainly known as a screenwriter – he should have seen the script problems…) I have no idea how the two split up the responsibilities but if they direct different sequences, it might explain some of the tonal juxtapositions that make little sense. I came away from the whole affair feeling that there were far too many missed opportunities to be cleverer or to make more interesting choices.
The supporting cast is pretty good, especially Jesse Plemons as the odd cop neighbor who becomes more and more deeply enmeshed in the game as things of dubious legality start to go on. His is a difficult role as he has to be both creepy and sympathetic to the audience and that's a hard combination to pull off, but he does it well. Jeffrey Wright, always a pleasure to see on screen, makes the most of his scenes. The one performance that should have been, shall we say rethought, is Michael C. Hall who plays his role like Dexter on Dexedrine. Fortunately, his screen time is minimal. Ultimately, Game Night is kind of fun in an odd way and it does make you think a bit once everything is explained, but I wouldn't spend an enormous amount of money to see it. Wait for it on streaming services and put it on when you're doing the ironing.
Wedding dance game. Bimbo racism. Three bags of tortilla chips. Non-shattering glass tables. Faberge egg. Gratuitous autofellatio story. Denzel sex. Fatal jet engine. Basement wall plot.
To learn more about Mrs. Norman Maine, see our Movie Rewind introduction, visit her entire back catalog and follow her on Twitter at https://twitter.com/missvickilester
Lorelei Rock photo by Urban (CC 3.0)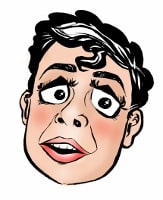 Originally from Seattle Washington, land of mist, coffee and flying salmon, Mrs. Norman Maine sprang to life, full grown like Athena, from Andy's head during a difficult period of life shortly after his relocation to Alabama.