And the Golden Globe goes to…
Main Cast: Richard Madden, Keeley Hawes
Creator: Jed Mercurio
There have been a healthy number of movies, shows, etc., with this title. Just so we're clear, this Bodyguard is not the one with Whitney Houston and Kevin Costner, it's the 2018 British crime series starring Game of Thrones alum Richard Madden. Alright, on we go!
Bodyguard is about, of course, a bodyguard. In this case it is David Budd (Madden), an Afghanistan war veteran with PTSD who is assigned to the personal protection of a high level cabinet official called the Home Secretary. The assignment came after he stopped a suicide bombing on a London subway with no loss of life (a really intense early scene). Secretary Julia Montague (Keeley Hawes) is pretty keen on wars and surveillance, and the scarred Budd is not entirely happy about her politics. But he's a professional and does his job.
The bare bones premise is pretty basic – war vet forced to protect politician who would love to send more people like him to war. But the series really only jumps off from there and turns into a solid political thriller involving assassination attempts, government corruption, and tested loyalties.
The best thing about Bodyguard is the character of David Budd. Over the course of six episodes we come to know him as many things; an extremely talented and professional member of the British equivalent of the Secret Service, a damaged survivor of war who is terrified of his PTSD, a man who craves intimacy and is desperate to love his family, a person whose good qualities are used against him by those with power and privilege. It's the last of these that forms the heart of the series and we are served a large number of potential antagonists to detest along the way. Richard Madden is very, very good in this role. I don't really remember seeing him as any character other than Robb Stark on Game of Thrones, and we all know how that ended. Here he is part of our world, a regular man with much to lose, and much already lost. Madden, with a lovely Scottish accent and boyishly innocent face, gives Budd a remarkable amount of complexity that isn't written into the script. Body language, facial expressions, desperation on so many levels, he makes David Budd someone you badly want to have a win, just once. He got a Golden Globe for this role, and it was a righteous win.
The rest of the cast is rock solid, giving impressive supporting performances across the board. Keeley Hawes stands out as Julia, a woman whose life is far more than just her politics. Also excellent is Sophie Rundle as Vicky, David's estranged wife. They are apart only because of his PTSD and she clearly cares deeply for him despite having started to move on with her life. Her character embodies some of the heartbreak and sacrifice of families affected by mental illness the world over. Love isn't always enough.
My only complaint about Bodyguard is that I feel it is sometimes concise to the point of being terse about David's mental health. We understand that he was traumatized by his experiences in the war, but we get few specifics about what happened and how the trauma has split apart his family. It isn't a big complaint, rather something I would like to know more about. And maybe I will!
Though it wasn't planned at the outset and the season is absolutely satisfying as a stand-alone limited series, there is rumor of a Season 2 of Bodyguard. There is a lot of room to explore Budd's character, and the sky high ratings show that the interest is definitely out there to see where he goes next. Hopefully, if they do choose to revisit this character, we will learn more about his wartime experiences and the manifestation of his PTSD. The sharp writing and execution of this first season has me wanting more. Highly recommended for fans of British police procedurals and anyone who loves a good thriller with outstanding performances.
Bodyguard originally aired in the UK on BBC One. It's now streaming on Netflix.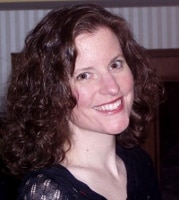 Sue reads a lot, writes a lot, edits a lot, and loves a good craft. She was deemed "too picky" to proofread her children's school papers and wears this as a badge of honor. She is also proud of her aggressively average knitting skills  She is the Editorial Manager at Silver Beacon Marketing and an aspiring Crazy Cat Lady.