Holiday Sleuthing in Aldovia
Main Cast: Rose McIver, Ben Lamb
Director: Alex Zamm
This is part of my Netflix Holiday Movie Round-Up. Click the link to find the rules and see a complete list of the holiday movies I've watched and graded.
Premise
Amber (Rose McIver) is a young, underappreciated journalist in A Christmas Prince. When she gets an unexpected chance at a big story, of course she goes for it! The story takes her to the fictional country of Aldovia, where the fictional royalty looks set for a scandal – the new king may abdicate! Oh dear. Unfortunately, the journalists are all shuttled out of the palace tout suite when Prince Richard (Ben Lamb) doesn't show for his press conference. Amber is not easily deterred, however, and manages to impersonate a tutor and gain access to the household. What will she find out? And more importantly, who will she tell? And most importantly, will she find love?
Message
This is a Cinderella Christmas movie, it's really that simple. But it also carries a few extra tidbits on loyalty, truth, and kindness. Admittedly, this isn't a grand message, but I'm fine with that. A Christmas Prince is a romance – lesson learning is purely coincidental.
Message Delivery
I'm a sucker for made up countries and their made up royalty (I blame the Princess Diaries in general and Julie Andrews in particular). So a good modern day Cinderella in that setting is pretty appealing. Throw in a big, gaudy palace Christmas and I'm hooked. The smaller messages here are actually handled quite well – balancing truth with kindness in particular. Amber is ambitious, but she's not blinded by it.
Cast and Performances
This is where A Christmas Prince shines. I really like Rose McIver and already miss iZombie. She carries over the girl next door vibe she had on that show into these movies (yes, there are two sequels) and it works. She's not made up to be a bombshell; her make-up and wardrobe are strictly down to earth. Ben Lamb (who I think looks like Mike Birbiglia) plays Richard as handsome but not cruel or arrogant. They aren't over-the-top exciting, but they are attractive and kind. We also get nice performances from Alice Krige (who will always be my Borg Queen) as…the Queen, and Honor Kneafsey as young Princess Emily who has spina bifida. Theo Devaney and Emma Louise Saunders seem to enjoy their turn as this story's version of the evil stepsisters.
Honorable Mention
Creating a small European country ruled by neither Anne Hathaway nor Julie Andrews is a bold move. Even bolder is casting a zombie and a Borg Queen in those roles. Hats off to writers Karen Schaler and Nate Atkins and casting directors Melissa DeLizia and Carolyn McLeod for not only trying it but succeeding!
Overall Feel Good Rating
I'm going to straight up admit that A Christmas Prince is one of my favorites. I like the characters of Richard and Amber and I like the actors who play them. Princess Emily could be annoying but manages to be pretty sweet instead, and the whole modern pretend royalty thing is a fun way to deliver a holiday movie. It's pretty treacly in places but that's a feature, not a bug. A- (the minus is for the distinct lack of zombies) for Aldovia and her royal romance.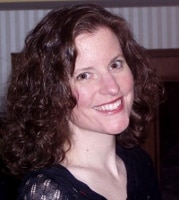 Sue reads a lot, writes a lot, edits a lot, and loves a good craft. She was deemed "too picky" to proofread her children's school papers and wears this as a badge of honor. She is also proud of her aggressively average knitting skills  She is the Editorial Manager at Silver Beacon Marketing and an aspiring Crazy Cat Lady.