DARWINIAN EVOLUTION
Main Cast: Hugh Jackman, Nicole Kidman
Director: Baz Luhrmann
My new ideas for modernizing my VickiWear line of ready to wear fashion for the gal on the go seem to be paying dividends.  Orders from Pic n Sav are up 13% over last quarter due to an enormous demand for my Hamilton inspired Schuyler Sistahs line of full skirts, tops, and twin sets.  No well-dressed woman will want to be seen this spring without her farthingale.  The expected profits should be enough to pay for an overdue refurbishment on the yacht and an expansion of Normy's studio space.  The commissions keep coming fast and furious and he keeps running out of room for the interesting collection of alternative instruments he has found for his astonishing Avant Garde musical pieces.  He has moved way beyond fog horns and Moog synthesizers to grand pianos, especially prepared with pieces of old 747 engines attached to the strings and a full-size John Deere combine for his harvest concerto for oboe, orchestra and farming implements.
While I am thrilled at his continued success, I am feeling a bit at loose ends with no particular project on the horizon.  I have continued my discussions with the great opera impresario, DeWolfe, about tackling one of the great coloratura roles but he wants to make sure that I have thoroughly recovered from my recent accident before building a production around my unique talents.  I feel that I need to prove myself by knocking a slightly smaller production of something out of the park to show that Vicki Lester is back and ready for any superior project for stage or screen that might be tailor-made to my particular talents.  Joseph has been calling all of the major studios and production houses and promises that a number of scripts should soon be arriving by private courier for my approval.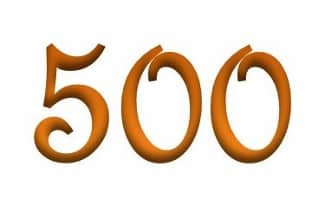 In the meantime, as I counted up the number of film review columns I have written over the years and realized that this is the 500th, I decided that a little celebration was in order.  I tried to convince Normy to put down the 18th century plowshare he was busy beating into a sword with a large sledge hammer (trying to get just the right metallic ring for his new piece), and head off with me to the local Cineplex for a matinee, but he was at a particularly complex part of the fugue with the diesel irrigation pump, so I had to settle for a pitcher of watermelon margaritas and putting my feet up in the home theater.  While poking through various DVDs, I ran across one for Baz Luhrmann's 2008 epic, Australia with Hugh Jackman and Nicole Kidman and, not having seen it in some time, I decided to pop it into the machine for a view.   Baz's films are always a visual treat, even when they go over the top and become mired in their own excess.  He's a little like Terry Gilliam in that respect.
Australia is Baz's entry into the sweeping historical romance genre which was once the province of such film greats as David Lean.  After considering various periods of Australian history, he settled on the period just prior to World War II, incorporating the Japanese attack on Darwin, in Northern Australia, as well as the troubled relationship between the European Australian population and the indigenous aborigines.  At this time, the Europeans were busy stealing mixed race children away from their aboriginal mothers and raising them in charity orphanages thinking this was the best way to 'civilize' them.  These children became known as the stolen generations and the national shame of these actions is still something of a sore spot in modern Australia.
The film is seen through the eyes of a mixed-race child, Nullah (Brandon Walters), who lives with his mother and grandmother on a remote cattle station, Faraway Downs. His grandfather, King George (David Gulplill), an enigmatic aboriginal shaman, is the most commanding presence in his life, teaching him the ancient ways.  His family know that, as a half caste, if the European powers that be discover him, he will be taken from them and placed in a charity orphanage to rescue him.  Faraway Downs is owned by Lord Ashley, a British expatriate, whose aristocratic young wife, Lady Sarah (Nicole Kidman) has remained in England.  As the film opens, Lady Sarah has decided that she needs more money to finance her expensive lifestyle and that Faraway Downs should be sold and off she heads to the antipodes to take care of it herself.  She arrives to find her husband murdered (who did it and why forms a substantial piece of the plot), and the place on the precipice of bankruptcy unless she can arrange for her cattle to be driven from her land to Darwin where they can be sold for a fine sum to the military.  The neighboring cattle baron, Carney (Brian Brown), wants Faraway Downs for himself and does his best, abetted by his odious son in law Fletcher (David Wenham) to sabotage Lady Ashley's plans.  To the rescue comes the best cattleman around, a free spirit drover named, improbably, Drover (Hugh Jackman).  He and Lady Sarah meet cute, have mutual antipathy, and eventually have to team up to drive the cattle to Darwin along with the drunk financial manager Flynn (Jack Thompson), and assorted supporting player servants.  The drive is a success, Drover and Sarah fall for each other and make a life together at Faraway Downs but then things turn grim.  Our heroes find themselves trapped in Darwin during the Japanese bombing.  Who will survive?
Australia is long, in the manner of these epics, but well-paced and does not drag.  The performances, as the cast is filled with Australia's top talent, are interesting and Kidman and Jackman have great chemistry together as a screen couple.  In many ways, the film feels like a throwback to an earlier era and Jackman and Kidman come across as matinee idols of the forties or fifties.  The historical backdrop is one unfamiliar to most Americans (who are probably unaware of how Australia was involved in World War II and who are unlikely to know much about Aboriginal culture) and this provides an interesting world in which are two lovers exist together.  Luhrmann is at his best with large crowd scenes and he does not disappoint.  His staging of a charity ball at which our central couple finally admit their mutual attraction, and the havoc and chaos of the unexpected Japanese bombing of Darwin harbor are particularly well done.
Luhrmann's wife, Catherine Martin, who acts as his production and costume designer, did her usual stellar job.  A red chinoiserie dress for Kidman is a classic and her ability to evoke character through dress remains unparalleled.  We know immediately when we see them who are heroes and villains are and what sort of people they are likely to be.  Cinematographer Mandy Walker also takes full advantage of the natural beauty of the Australian outback.  The shots of the cattle drive are reminiscent of a John Ford or Howard Hawks western.  The cattle drive goes a little over the top in a stampede toward a cliff that comes to a somewhat improbable end, but that's the way Baz does things.
If you're looking for a romantic epic, you could do a lot worse than Australia.  On the Lean scale, it's somewhat better than Ryan's Daughter and worse than Dr. Zhivago.
Underwear in the dirt. Bleeding kangaroo corpse. Bad 'Over the Rainbow' singing. Gratuitous Snidely Whiplash moments. Outdoor movie going.  River stabbing.  Water tower drowning. Mistaken identities. Island bombing.
To learn more about Mrs. Norman Maine, see our Movie Rewind introduction, visit her entire back catalog and follow her on Twitter at https://twitter.com/missvickilester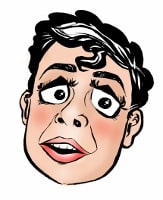 Originally from Seattle Washington, land of mist, coffee and flying salmon, Mrs. Norman Maine sprang to life, full grown like Athena, from Andy's head during a difficult period of life shortly after his relocation to Alabama.