The Great British Bake Off? Same thing.
Judges: Mary Berry, Paul Hollywood
Hosts: Sue Perkins, Mel Giedroyc
Disclaimer: I am not a baker. I'm not bad at it, but I hate doing it. So seriously, if I love this show, everyone will love this show. Should love this show. Might love this show. Probably will love this show.
So what is it, anyway? The Great British Baking Show (also known as the Great British Bake Off) is a British reality series featuring…baking (surprise!). Each season starts with 13 amateur bakers from all over the United Kingdom, set to take up challenges posed by judges Paul Hollywood (his real name) and Mary Berry (also her real name). Paul is famous for his baking, Mary for her cookbook writing. The judges are joined by the hosts, Mel and Sue, comedians who give instructions, announce winners, and generally lighten the mood.
Each week the bakers are given three challenges – a Signature Bake, a Technical Challenge, and a Showstopper
Challenge. There is always a theme to the week, be it breads or pastry or cakes. The contestants know in advance what week it is and are able to practice their chosen Signature and Showstopper bakes ahead of time, preparing something that fits within the challenge that Paul and Mary set out. The Technical Challenge is a surprise.
The dishes are tasted and judged by Paul and Mary, with the Technical Challenge being a blind judging – Paul and Mary do not know who has baked each one. In theory they would be identical, since all bakers are making the same thing for this portion. In reality these challenges are very tricky and the results are all over the place.
Of course, we don't get to keep all 13 bakers – someone goes home each week until the finale with the final three. All the bakers are amateurs, as I said, and the competition takes place on the weekends, with the contestants going back to their lives and jobs during the week.
It doesn't sound that different from other reality cooking competitions, right? But I'm telling you, IT IS. I'll tell you why.
The contestants are given the chance to show what they can do with regular ingredients, making traditional British dishes. There's no obstacles like having to include pickled herring in your dessert (I'm looking at you, Chopped). They are encouraged to be creative in the Signature and Showstopper portions, and it's a lot of fun to see how each baker interprets the challenge.
It's all baking. That means that chemistry and factors such as humidity come into play. The entire competition is held in a giant, fairy-tale feeling tent, fully plumbed and powered. All have the same equipment but can bring special items from home. Everyone who has ever baked anything knows that there's always some luck – good or bad – involved.
There's no trash talking on The Great British Baking Show. Ever. These people are so kind to one another – helping in emergencies and feeling very torn when someone they've come to know and like gets sent home. All of the contestants come back for a giant picnic for the announcement of the winner after the finale and it feels absolutely genuine that they're rooting for their former opponents. The judges and hosts are also kind. Even when things go horribly wrong (and they do) either Paul or Mary comes up with something nice to say about every last dish.
All of the contestants are amateurs. That removes a lot of the ego you see on American cooking contests. There are students, builders, homemakers and more and all are there only because they love to bake.
I really enjoy Mel and Sue. I have some trouble understanding what they're saying at times, but they are so genuine in their support of every baker and are there to lend a hand in times of crisis. They're funny and quirky and I love them.
I am fascinated by the skill and ingenuity these people show each and every week. A lot of these dishes are things I've never heard of – traditional British cakes or puddings – but it is great fun to hear each baker describe what they chose and why, and how they're going to make it all work. My husband (the baker in the family) finds it all quite inspiring and has taken cookbooks by both Paul and Mary out of the library.
Overall, I simply adore The Great British Baking Show. I wish there were infinite seasons. Right now, there are three seasons streaming on Netflix, and a fourth available on the PBS website. Three additional (earlier) seasons exist, but not for us in the U.S. at the moment. And next season the format is changing – Mary Berry has retired and Sue and Mel have gone, leaving only Paul Hollywood to carry on. I can only hope the spirit of the show remains true.
Five enthusiastic stars for The Great British Baking Show. It makes me feel far better about my more guilty reality show pleasures (I'm looking at you, Ink Master). I cried actual tears at the end of the last season currently available, because I was so happy for the winner. That's the strongest endorsement I can possibly give. Enjoy!
photos by Stephen Reed, Tim Fields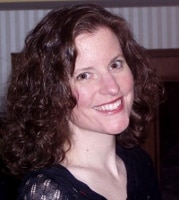 Sue enjoys over-mothering her adult children, riding her bicycle, and procrastinating. She is the Editorial Manager at Silver Beacon Marketing and an aspiring Crazy Cat Lady.