Perfect Stocking Stuffers!
I don't know about other people, but I love overflowing stockings and having loads of gifts under the tree at Christmas.  But I don't want to spend a fortune doing it.  Aside from wrapping up toothpaste and underwear (I already do that), what makes a good, inexpensive holiday gift?  Movies!  And Amazon has some great choices, all under $5.  Check out some of my favorites.  You can click through and pick them up right from here!
The crown jewel of holiday movie deals, you might say.  Wesley and Buttercup are destined to be together, but they face mighty obstacles in this tale as old as time, and as fresh as the day it was released.  This 1987 classic stands the test of time with Princess Buttercup and Wesley in search of Twue Wuv, Inigo Montoya vowing to avenge the death of his father, and all other sorts of inconceivable events.  Terrific performances from Cary Elwes, Mandy Patinkin, Wallace Shawn and Andre the Giant bring this fairy tale to life for the whole family.  We own this and have watched it countless times.  I sort of feel like watching it tonight.
Do you remember seeing this for the first time?  I do.  I'd always loved Steve Martin, but this was the first time I saw him in a movie that made me laugh non-stop.  It's even holiday themed, as Martin's character tries desperately to get home in time for Thanksgiving despite being thwarted at every turn by the weather, travel and more.  He's also hindered/helped incessantly by an especially annoying and lovable John Candy.  If you've seen the movie before, you know it's worth owning, and that those aren't pillows.  If you haven't seen it, you have no idea what I'm talking about with the pillows and should click through and buy it just to find out.
The first time I saw this no-dialogue version of the children's book I cried.  When I see it again this year, I will probably cry.  The story is one of fancy and fantasy, in which a little boy's snowman comes to life for a magical night.  This version is absolutely beautiful, retaining the pencil drawing feel of the book and adding a marvelous score that is pitch perfect.  While on the surface this is absolutely for children, adults will be drawn into the lovely audio and visuals, and be moved by the simple story.  A plus, 10/10, definitely recommend.
Yeah, I hear you.  Not what you would think of as a holiday classic or anything.  But we're talking about good gifts, right?  And this movie is really funny.  Dumb, but really funny.  Starring Will Ferrell as the nerdy step-dad and Mark Wahlberg as the cool biological dad who wants back into the family, this one is for the grown-ups.  Wahlberg and Ferrell have great chemistry and are perfectly (type)cast in their respective roles.  This isn't the kind of thing you'll be wanting to stimulate discussion or bring a tear to your eye – it's stupid, funny comedy all the way.  We loved it.  I'm betting there's someone in your life who will love it, too.
This is especially poignant this year, after the passing of Gene Wilder.  I never could resist him in this, what is arguably his most famous role.  Wilder plays Willy Wonka, owner of the a mysterious chocolate factory that no one has been allowed to enter for years.  When he gives out golden tickets to 5 lucky children, we all get to see his magical home.  And magical it is, with Oompa Loompas, chocolate rivers, fizzy lifting drink and so, so much more.  Wilder is mesmerizing, sarcastic, a little mean, and quite crazy.  I loved this movie as a kid when it was on once a year, I love it just as much now when I can pop it in and play it whenever I'm in the mood for an Everlasting Gobstopper.  And it's $4.99!  It just doesn't get better than that.
Looking for More Gift Ideas?
Check out the books that inspired the movies.  The Snowman
is beautiful and this hardcover edition will last for years.  Roald Dahl's Classic, Charlie and the Chocolate Factory
is the basis for Willy Wonka and the first in s series of books about young Charlie Bucket. It's also a steal for $6.99.  The Princess Bride
is, if possible, just as charming in book form as in movie form, though the two are quite different. It's definitely worth a read (and for $6.49 no less!) and makes a great gift for anyone who loves the movie or just likes a great story. You can get the original book, Cary Elwes's charming stories of making the movie
, or even a coloring book version
!
Happy gift giving!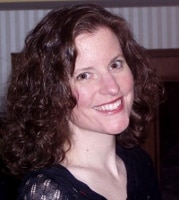 Sue reads a lot, writes a lot, edits a lot, and loves a good craft. She was deemed "too picky" to proofread her children's school papers and wears this as a badge of honor. She is also proud of her aggressively average knitting skills  She is the Editorial Manager at Silver Beacon Marketing and an aspiring Crazy Cat Lady.