What's streaming into your life this season?
Now that you've digested your turkey, you're no doubt looking for holiday movies to watch on Netflix.  Right?  I thought so.  As always, Netflix Instant Streaming is providing us with a nice selection of great, good, and completely crappy movies – any and all of which we will watch.  Some with our families and some by ourselves so we can deny that we watched them and teared up at the end.  It's all good – we don't judge here on The Rewind.  So let's see what's out there!
The (Ones I Think Are ) Great
The Nightmare Before Christmas (family animation, Danny Elfman, Catherine O'Hara) – This Tim Burton classic combines Halloween and Christmas into one delicious package.
White Christmas (romance, Bing Crosby, Danny Kaye) – I know that some of you won't feel complete without a little Bing in your Christmas.  This one's for you.
Bad Santa (comedy, Billy Bob Thornton, Bernie Mac) – Some of you will not think this is great.   It's raunchy and filthy and I personally love it.  You can read my review here.
Love Actually (romantic comedy, Hugh Grant, Emma Thompson) – I really like this huge cast, multiple plot line holiday bonanza of a romance.  It's sappy and cliche and all of those things that are supposed to be bad and I like it anyway.  You can read my review here.
Fireplace For Your Home (genre: fireplace) – This is another one where people may dispute it's greatness, but I actually turn it on while we open presents.  We don't have a fireplace in our family room, so why not?  I do suggest choosing the version without the music, though – just that crackling video fire.  Faux-fabulous!
Fireplace For Your Home – Birchwood Edition (genre: fireplace extraordinaire) – Yes, there's another one!  This one is in glorious 4K Ultra HD!  I don't know what that means, but I'll be finding out, you can be sure of that.
Winter Wonderland For Your Home (genre: winter) – Yes, it does get better than Fireplace For Your Home!  You can intersperse it with wintery scenes during this el nino snow-less Christmas!  Oh, the Christmas morning joy.
The Ref (comedy, Denis Leary, Kevin Spacey) – Fine, even I question whether this belongs under Great, but it does have a great cast.  And Denis Leary as a burglar mediating the constant bickering between husband and wife hostages Kevin Spacey and Judy Davis is a pretty awesome thing.
Pee-Wee's Playhouse Christmas Special (comedy, Paul Reubens, Annette Funicello) – I'm not even going to pretend this is actually great.  But it was made in 1988 when Pee-Wee still had his rep intact and has Charo in it.  I just love that it exists.
The (Have a Chance of Being) Good
A Very Murray Christmas (variety, Bill Murray, George Clooney) – By all rights, this should be awesome!  But it's currently running all of 1 1/2 stars on Netflix, so apparently it's not for everyone…
A Christmas Carol (drama, Reginald Owen, Gene Lockhart) – I've never seen this 1938 version, but it's a 1938 VERSION! So, maybe worth watching.
The Fitzgerald Family Christmas (drama, Kerry Bishé, Connie Britton) – I keep meaning to watch this because it has a good cast and is a dysfunctional family movie – my favorite.  This year I swear I'm going to see it.
Journey to the Christmas Star (foreign sci-fi, family, Vilde Zeiner, Anders Baasmo Christiansen) – It is in Norwegian, but it has kingdoms and curses and good vs. evil and princesses!
Christmas With the Kranks (comedy, Tim Allen, Jamie Lee Curtis) – This one is not for me – I didn't like the book and I don't care for Tim Allen, but some people love the story of a couple trying to skip Christmas.
Happy Christmas (comedy, Anna Kendrick, Melanie Lynskey) – A really good cast for this story of an at-loose-ends woman who moves in with her brother and his family.  I'll give it a shot.
Get Santa (comedy, Jim Broadbent, Rafe Spall) – This is a brand new one with Broadbent as a Santa who crashes his sleigh and ends up in jail.
The So Bad You Have to Watch (aka: The Hallmark Section)
Turnaround Jake (drama, Jarret LeMaster, Jen Lilley) – How does being framed and having to flee your home town turn into a holiday movie?  Maybe one of you brave souls will watch it and find out.  It won't be me.
Mandy and the Forgotten Christmas (family, Kelly Washington, Amanda Waters) – Secrets in a forbidden attic?  That sounds more V.C. Andrews than Christmas.
Switchmas (family, Elliot Gould, Elijah Nelson) – This has also been known to travel under the names: All I Want Is Christmas and Ira Finkelstein's Christmas.  Name changes will not make it better.  You can see my full review here.
Silver Bells (family, Harold Cronk, Bruce Boxleitner) – Crappy Christmas movies are like the new Love Boat – you never know who might turn up.  This one is about a bad sport dad who gets community service ringing a bell for the Salvation Army.
Dear Santa (family, Amy Acker, David Haydn-Jones) – Spoiled rich girl finds letter to Santa and sets out to become a decent person and FIND LOVE!  I actually caught some of this on Lifetime, and it's wonderfully terrible.
The Mistle-Tones! (family, Tia Mowry-Hardrict, Tori Spelling) – Just the name alone is golden.  Competing holiday singing groups.
Christmas Town (family, Nicole de Boer, Patrick Muldoon) – I've actually seen this one and it's so, so bad.  And I loved it.
A Holiday Engagement (romance, Bonnie Somerville, Shelley Long) – It stars Shelley Long, of course it belongs here.  But you can bet your bottom dollar that I'll be watching this sap-fest about a woman who hires a handsome guy to pose as her boyfriend for the holidays.
A Country Christmas (family, Joey Lauren Adams, William Shockley) – Y'all ain't bannin' Santa under mah watch!  *spit*
Marry Me For Christmas (romance, Brad James, Tamara LaSeon Bass) – Merry Fake Fiance, family!
Christmas Angel (drama, Izabela Vidovic, Teri Polo) – Even I won't watch this one about a kid whose wishes come true and thinks she has an angel.
Pete's Christmas (family comedy, Zachary Gordon, Bailee Madison) – Teenage Christmas Groundhog Day rip off.  Nope, not going to do it.  Unless I do.
An Evergreen Christmas (drama, Charleene Closshey, Robert Loggia) – Crisis makes a singer choose between a career and family.  I wonder which it will be?  No I don't.  I already know.
A Christmas Kiss (romance, Elisabeth Röhm, Laura Breckenridge) – Looking to impress your boss but accidentally end up making out with her boyfriend?  Then this movie is for you!  And me!  I watched it – beginning to end.  I have some regrets about that, but not enough to stop my holiday binge.
12 Dates of Christmas (romance, Amy Smart, Mark-Paul Gosselaar) – Another Groundhog Day rip off, but it has a Saved By the Bell star in it!  Oh yes, I'll be watching.
Earnest Saves Christmas (Jim Varney, Douglas Seale) – So bad it's good?  I'll let you be the judge.
Icetastrophe (sci-fi, Victor Webster, Jennifer Spence) – Hahahahahahahaha!  Oh, I love this one!  A meteorite causes an ice-pocalypse and a pair of lovers must save the world.  Best. Thing. Ever.
For the Kiddies
I won't be seeing any of these animated, or featuring pets,  holiday specials for children, but if you have kids, you might want to check them out.
The Magic Snowflake (family animation, Nathan Simony, Benoit Allemane) – It's tough for a kid to be Santa, even for a single year!
Bob's Broken Sleigh (children's animation, Raini Rodriguez, Victor Garber) – Bruce Greenwood also supplies a voice for this story of an elf, a broken sleigh and woodland creatures.  How do these people get involved with projects like this?  Maybe they do it for their own kiddies or grandkiddies.
Curious George – A Very Monkey Christmas (kids animation, Frank Welker, Jeff Bennett) – Oh, George.  Also, this is labeled as being for kids 0-2.  Nothing should be for kids 0-2.
Disney Short Films Collection (kids and family animation, Kristen Bell, Josh Gad) – Not necessarily all holiday themed, but 12 short films from Disney.
Abominable Christmas (family animation, Isabella Acres, Drake Bell) – A couple of wee Bumbles spend Christmas with humans.
Winnie the Pooh: A Very Merry Pooh Year (family animation, Jim Cummings, Peter Cullen) – Who doesn't love New Years with Pooh?
Beethoven's Christmas Adventure (family comedy, Kyle Massey, Munro Chambers) – Big drooly dog Christmas.
Saving Santa (family animation, Martin Freeman, Ashley Tisdale) – A lowly elf is called on to save Christmas!
Niko 2: Little Brother, Big Trouble (family animation, Matthew Boyle, Darragh Kelly) – A wee reindeer is sad when his mother is getting remarried…and then his stepbrother gets kidnapped!
Dreamworks Holiday Classics (family animation, Ben Stiller, David Schwimmer) – 4 holiday specials from Shrek and Madagascar.
Thomas and Friends: The Christmas Engines (family animation, Martin Sherman, Clive Mantle) – If you have a Thomas loving little one, this is sure to be a holiday hit!  There are three more Thomas holiday videos streaming – Santa's Little Engine and Merry Winter Wish, and Merry Christmas Thomas.  And now there are even more!  The Christmas Engines, A Very Thomas Christmas, Ultimate Christmas and Holiday Express.  SO MUCH THOMAS!
Santa Paws (family, Nicola Lambo, Evan Boymel) – Santa plus kittens equals allergies!  Kittens must save Christmas!
The Magic Crystal (family animation, Kyle Christensen, Clarissa Humm) – The crystal that helps Santa with his deliveries needs saving!  There are infinite ways that Christmas needs saving, as you can see.
Is that all?
This is a sizable sample of what Netflix has available this year, but there are more (especially in the Hallmark Section and Children's Section).  I'm hoping that as we get closer to Christmas, A Christmas Vacation will stream – some years it does, others not – but I'll update this list if anything exciting gets added!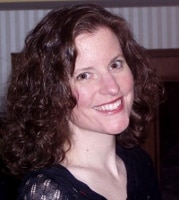 Sue reads a lot, writes a lot, edits a lot, and loves a good craft. She was deemed "too picky" to proofread her children's school papers and wears this as a badge of honor. She is also proud of her aggressively average knitting skills  She is the Editorial Manager at Silver Beacon Marketing and an aspiring Crazy Cat Lady.