Actor Philip Seymour Hoffman Dies at 46
The man who could arguably be called the finest actor of his generation was found dead Sunday morning, a lonely death from an apparent heroin overdose.  The man who won an Oscar for Capote died in his bathroom with a needle in his arm.  I know I'm not alone in considering him one of my favorite actors, nor am I alone in finding his death a tragic loss to the entertainment community.
For the record, I never saw Capote.  But I know he earned that Oscar.  He earned it many times over in movies like Doubt and The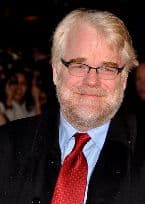 Master.  He had earned it years earlier in the little seen Love Liza.  He was a big man who never fell into the trap of using his physicality to define him or the roles he chose to play.  He was the best kind of character actor – the kind who didn't fit a mold, didn't shy away from the controversial or weird and didn't seem to know he didn't look like a typical matinee idol.
I saw Phillip Seymour Hoffman as the kind of actor every actor should want to be – someone devoted to his craft and willing to take on any role, big or small, and make it into something special.  At age 46 he had become recognized as one of the very best – an A list star with industry clout and a resume packed with stellar performances (even when they weren't in stellar movies).  He had it all – right?
But the thing is…I didn't know him.  We feel like we know actors because their job is to make us feel like we know the characters they play.  The better the actor the more we feel like we're seeing the real person there on the screen.  The combination of his talent and the range of roles he managed so deftly left us all feeling like he was sharing part of his actual self with us.  But he wasn't – that's why it's called acting.
I have no idea what led this ridiculously talented man with a long, rich career still ahead of him to stick a needle full of poison in his arm the night before he was supposed to pick up his young children.  Why would he leave them fatherless?  Why would he want so badly to escape what looked like such a rewarding life that he was willing to risk it for some hours of oblivion?
We'll never know the answers, but it's clear that heroin is a harsh mistress.  Hoffman had kicked the drug many years ago (many years – over 20) only to relapse last year and obviously again Saturday night.  I wish he hadn't.  I wish he could have resisted and dealt with his demons in some other way.  But I'm not going to judge or use the term "what a waste".  He didn't waste his life – however short it may have been cut – he packed it with rich, rewarding experiences for those of us watching at home and hopefully for himself as well.  It was his life, they were his choices and what I think doesn't matter.  His death at 46 is a tragedy, and would have been so no matter the circumstances.
But I will miss his presence on the screen and I will think of him with a fondness I save for only those very few actors who manage to sneak under my skin and prove that acting is a true, wonderful craft and that those who master its intricacies deserve to be celebrated for their accomplishments.  Rest in peace, Philip Seymour Hoffman.  You will be missed.
photo by Georges Biard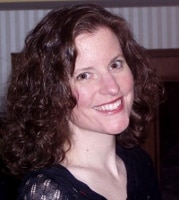 Sue reads a lot, writes a lot, edits a lot, and loves a good craft. She was deemed "too picky" to proofread her children's school papers and wears this as a badge of honor. She is also proud of her aggressively average knitting skills  She is the Editorial Manager at Silver Beacon Marketing and an aspiring Crazy Cat Lady.