New Indie Premieres at Tribeca
I can't say that I'm usually much of a fan of the chaos movie.  You know the ones – the main characters carefully set out on some task and others intrude with outrageous shenanigans, making the original goal all but unattainable.  And that sounds very much like the case in the new Adam Rapp directed indie, Loitering With Intent.
Premiering at the Tribeca Film Festival on April 18th, 2014, Loitering With Intent features Raphael (Ivan Martin, who you'll most likely recognize from his guest appearances on various TV shows) and Dominic (Michael Godere, same) as two hapless would-be con men who have 10 days to write a movie script.  They retire to what they think will be a quiet retreat to write the promised script but are interrupted by Dominic's sister Gigi (Marisa Tomei), her boyfriend (Sam Rockwell) and his brother (Brian Geraghty).  These three are not looking for peace and quiet and presumably chaos ensues.
Now normally, I wouldn't bother because, as noted, I don't like this formula.  But I do like the cast – Marisa Tomei has proven herself to be versatile and fun to watch over the years and Sam Rockwell is always flat out awesome.  I'm not familiar with the others, but Brian Geraghty was on True Blood (well, and in Hurt Locker) so that's good enough for me.  So let's take a look at the clip and see if we think this chaos movie might be worth a watch.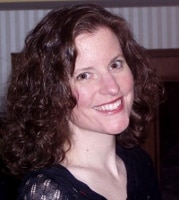 Sue reads a lot, writes a lot, edits a lot, and loves a good craft. She was deemed "too picky" to proofread her children's school papers and wears this as a badge of honor. She is also proud of her aggressively average knitting skills  She is the Editorial Manager at Silver Beacon Marketing and an aspiring Crazy Cat Lady.