Goodbye, Stacy and Clinton.  Sob.
Just a little reminder that What Not to Wear begins its final season on Friday, August 9th (on TLC).  All of you out there who, like me, have been watching Stacy London and Clinton Kelly introduce women to the wonders of the structured jacket and defined waistlines for years undoubtedly understand my pain at the ending of this iconic cable staple.
But all good things must come to an end, and I plan to thoroughly enjoy this final season, and continue to enjoy Clinton's sassy Facebook and Twitter posts (seriously, if you don't follow him, you should).  I can only hope that it's filled with frumpy housewives (like me!) and women clinging to their youth in booty shorts and tube tops.  I don't think the WNTW team will disappoint me.
So set your DVRs, and catch the beginning of the end of a style era.  I plan to cry during the final episode.  I'll probably blog about that, too. At least I'm giving you fair warning.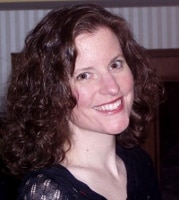 Sue reads a lot, writes a lot, edits a lot, and loves a good craft. She was deemed "too picky" to proofread her children's school papers and wears this as a badge of honor. She is also proud of her aggressively average knitting skills  She is the Editorial Manager at Silver Beacon Marketing and an aspiring Crazy Cat Lady.