Season 3 Kills…Again
When it was first announced that AMC had cancelled The Killing, I thought it was a good decision.  Detectives Linden (Mireille Enos) and Holder (Joel Kinnaman) had spent two seasons working the same case and had finally caught the killer of Rosie Larson and brought down the conspiracy that had them running from their own bosses in order to do their jobs.  It seemed a good time to stop, or invest in a really good storyline for these two most excellent characters to move into.
They chose to stop…at first.  A deal with Netflix revved the machine back up and brought us a third season of this atmospheric crime drama set in the gloomiest Seattle ever filmed (I'm glad I visited before watching the show – the constant rain they work in might have kept me away).  I'm a handful of episodes in and officially glad that The Killing got a resurrection.
Back are Linden and Holder, gone are Linden's son, the Larson family (of course) and the mayor and his storyline.  We're actually jumping ahead
and back at the same time.  Weird, but it works.  We jump ahead in time – Linden has quit the force and is living on Vashon Island, making minimum wage working on the ferry.  Holder has an obnoxious new partner, a girlfriend and the ambition to study for the sergeant's exam.  He gets assigned a case with a body that reminds him of the case that haunted Linden in the first two seasons and he visits her hoping for some assistance.  And…they're back!  Old case, new faces.
The series primarily works for two reasons: the amazing atmosphere created by the dreary weather and the gloomy subject matter; and the characters of Linden and Holder.  This time around it revolves around street kids – in all that rain.  Brooding Linden is out in full force without the distraction of a child to care for and Holder has really come into his own as a character, still casual and street but with a serious inner core that has him internalizing his work and making a far greater impression on the audience as a result.  Adding extra punch this season is Peter Sarsgaard who is absolutely riveting in every scene.
Seasons 1-3 are currently streaming on Netflix.  After AMC announced that there would be no season 4, Netflix again took the reins and moved in to make a 6 episode 4th season which will be a Netflix exclusive (meaning it all streams at once – YAY!).  Supposedly it will be the final season, but this show has more lives than a lucky cat.  I hope it gets more love from Netflix – the quality of the cast and characters is outstanding, it would be nice to see them continue.
I'm going back to finish season 3 now – and wait eagerly for season 4 (the premiere date has not been announced).  You should do the same.  In the meantime, you can get the soundtrack from the original Danish series.  The music is by Frans Bak, who also does the music for the American version.
[AMAZONPRODUCTS asin="B0090GU0QE"]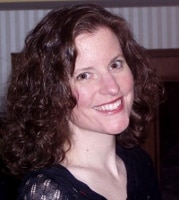 Sue reads a lot, writes a lot, edits a lot, and loves a good craft. She was deemed "too picky" to proofread her children's school papers and wears this as a badge of honor. She is also proud of her aggressively average knitting skills  She is the Editorial Manager at Silver Beacon Marketing and an aspiring Crazy Cat Lady.