Goofiness in Action
Main Cast: Brendan Fraser, Martin McCann, Yaya Alafia, Colm Meaney
Director: Terry George
Brendan Fraser is in an interesting sort of Hollywood limbo. He's a good actor, with good comedic timing, but with a wholesome goofiness that makes him wrong for the currently popular R-rated comedies. He's outgrown his George of the Jungle days but is just a little too silly for most straight up drama or action roles. So where does that leave him? In the UK, of course, where goofy action comedy has been honed to a fine art. Well, sort of. Stand Off is a perfect Fraser vehicle, making the most of his non-traditional charms.
Stand Off (original title Whole Lotta Sole) begins with a half-naked Joe McGuire (Fraser) fleeing from a furious woman who is most definitely trying to inflict bodily harm. Next we see him he's in a small town in England, running an antique store for his vacationing cousin. Running parallel to his story is that of Jimbo (Martin McCann), a young father who owes a big debt to local baddie Mad Dog Flynn (David O'Hara). While McGuire is busy getting to know the woman who runs the shop next door (Yaya Alafia), Jimbo is attempting to rob a fish market to pay off his debt so that Mad Dog won't steal his son. The two bumble into each other and end up in a twisted sort of hostage scenario in the antique store where no one is really sure who is captor, who is captive or who is even on the premises. Enter Colm Meaney and his son as police and you have, well, a big mess.
The set-up here sounds too contrived and stupid to be entertaining, but written description fails to capture the Britishness of the whole proceeding. There is a lot of dry humor and a little mystery about how everything is related that keeps the plot moving forward rather than just turning into one big misunderstanding after another (a comic device I truly loathe). Fraser is a perfect fit for the role of McGuire, with his amiable good looks and good guy appeal. Alafia is a lovely addition and proves to be a fine comic actress able to roll with the shenanigans and hold her own. McCann is delightful as the flustered, frightened young Jimbo who has made himself a mess he simply can't handle on his own. Peripheral characters including a couple of children and a baby just add an additional element of goofiness to be used whenever the movie threatens to become too serious or sappy.
Colm Meaney is fun as the straight-man cop with a sensitive son who he doesn't really think has the chops to be on the force. As various law enforcement and community elements amass outside the antique store he has his hands full managing the chaos while trying to figure out what the hell is happening inside the store.
I thoroughly enjoyed Stand Off. It's a fun action comedy with a distinctly British feel. The cast provides great ensemble work, the plot holds together fairly well and the movie is peppered with just enough humor to keep it light. The characters are generally likable and the whole affair has an appealing low-key vibe that encourages the viewer to simply sit back and enjoy the ride. The small town British setting has enough novelty for American audiences to add some visual interest without being self-consciously quirky.
Overall, Stand Off is a perfect vehicle for a good guy actor like Brendan Fraser. The UK seems to come out with more of these kinder, gentler action comedies than the Americans and perhaps he has found his niche there. I hope so – I'd like to see him in more movies that make the most of his abilities. 4 stars out of 5 and an unqualified recommendation for Stand Off.
photo by David Shankbone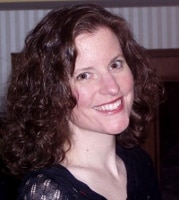 Sue reads a lot, writes a lot, edits a lot, and loves a good craft. She was deemed "too picky" to proofread her children's school papers and wears this as a badge of honor. She is also proud of her aggressively average knitting skills  She is the Editorial Manager at Silver Beacon Marketing and an aspiring Crazy Cat Lady.