Mitch Rapp Author Dies at 47
Vince Flynn, author of the popular Mitch Rapp thriller series, died on Wednesday at the age of 47 after a two year battle with cancer.  Flynn's Mitch Rapp character, a tough CIA agent fighting terrorism, starred in 13 books, including Consent to Kill and American Assassin.  The Rapp series has a devoted following, including at least two former presidents.
There were rumors of one of the Rapp books being made into a movie for years before the 2010 announcement that Consent to Kill would be the one chosen for the big screen.  After initial pre-production by CBS Films and producer Lorenzo di Bonaventura, including the signing of director
Antoine Fuqua (who also directed Training Day), the project lingered on the back burner until it was finally scrapped.
Disappointed Mitch Rapp fans didn't have to wait long for good news, though, as di Bonaventura quickly picked up a different Vince Flynn novel to adapt, this time choosing American Assassin – the 12th book in Flynn's series but the first chronologically for the character.  That project is still underway, with Bruce Willis recently signing on to play Stan Hurley, Rapp's mentor and Chris Hemsworth reportedly playing the young Mitch Rapp.  The film will be directed by Jeffrey Nachmanoff.
Flynn's first book, Term Limits, was initially self-published in 1997.  After a good reception it was picked up by a publisher and the rest, as they say, is history.  12 books and 15 years later, Mitch Rapp books had become eagerly anticipated by fans around the world, the books frequently landing on the New York Times Bestseller list.  Flynn exhaustively researched his novels, giving them a remarkable amount of realistic detail.
Flynn lived in the Minneapolis area with his wife and three children and died in an area hospital.  RIP, Vince Flynn, you will be missed by scores of devoted fans across the globe.
More Vince Flynn on Movie Rewind
Initial Mitch Rapp movie announcement
American Assassin movie announcement
American Assassin director change
Hemsworth offered role as Mitch Rapp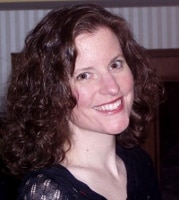 Sue reads a lot, writes a lot, edits a lot, and loves a good craft. She was deemed "too picky" to proofread her children's school papers and wears this as a badge of honor. She is also proud of her aggressively average knitting skills  She is the Editorial Manager at Silver Beacon Marketing and an aspiring Crazy Cat Lady.