Glee Star's Death Strikes a Nerve
I admit, I'm a sucker for a production number.  I still watch Glee, and enjoy it, even though most of the cool kids have moved on by now.  Yes, some of the characters are annoying, some of the story lines absurd, most of the "messaging" obnoxiously obvious – but I don't care.  When they bust out a song, I dig it.
I have my favorite characters, of course.  Blaine, Marley, Jake…and Finn.  Always Finn.  Cory Monteith played Finn with just the right touch of naivete and good hearted goofiness that made him almost universally appealing, even when he was being cloyingly gaggy with GF Rachel.  His death from an overdose on the 13th of July is devastating for the show and it makes me inexplicably sad.
I say inexplicably because I didn't know the man – I just watched him play a silly character on TV.  It's obvious that he wasn't like his innocent character, he made no secret of his struggles with substance abuse.  He was also a full grown man, able to make his own decisions and choices, some of which cost him his life.
Yet I find myself watching videos of him singing on Glee, paging through online slide shows of him with girlfriend Lea Michele, and feeling sad, not only for his family and other loved ones, but for the rest of us,
too.  I'll miss Monteith's character on Glee, no doubt about it, but it's more than that.  It's such a tragic end to an otherwise well-lived, too short life – another in a long line of so many useless, unnecessary, preventable deaths.  And those are only the ones that make the news – how many other young people with bright futures die like this every day?  We feel like we knew Monteith through his character, and that makes his death news.  But I think I mourn for more than Finn Hudson, more than Cory Monteith – for all the others as well.
Part of it is also undoubtedly because I'm a parent with teenagers.  Yes, Monteith was a 31 year old man, but as Finn he was a teenager.  I can't imagine the horror of finding out that any of the young people I know met such a self-destructive and lonely end.  I suppose the only thing to do is hope he has found some peace at the end of his road, his demons conquered.  RIP, Cory Monteith, the world mourns who you were and who you might have become.
photos by Eva Renaldi, vagueonthehow, Keith McDuffee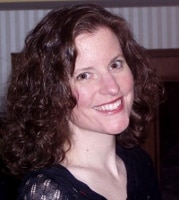 Sue reads a lot, writes a lot, edits a lot, and loves a good craft. She was deemed "too picky" to proofread her children's school papers and wears this as a badge of honor. She is also proud of her aggressively average knitting skills  She is the Editorial Manager at Silver Beacon Marketing and an aspiring Crazy Cat Lady.