I Will See This Rom/Com!
That's very unusual, you know – me admitting that I will voluntarily see a romantic comedy. But when it stars Tina Fey and Paul Rudd how can I possibly resist? Answer, I can't. I love them both. The film, Admission, was also directed by Paul Weitz, who is responsible for the completely delightful About a Boy. He makes rom/coms for people like me who don't usually love the genre.
Admission has Fey starring as an Ivy League admissions officer talked into a recruiting visit to an alternative high school.  An old classmate (Rudd) runs the school and Fey gets far more than she bargained for from the visit.  There's a lot more going on, and I'm not going to spoil it.  But Lily Tomlin, Michael Sheen and Wallace Shawn are also in the cast – that plus the Fey/Rudd/Weitz combo ought to just about seal the deal.  So I'll just show you the trailer.  A very nice publicist also sent me a behind the scenes featurette so I'll share that with you, too!  Oh, it's good to be a Movie Rewind reader. The movie opens March 22nd.  Enjoy!
Check out the trailer, the featurette, and my review.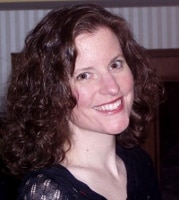 Sue reads a lot, writes a lot, edits a lot, and loves a good craft. She was deemed "too picky" to proofread her children's school papers and wears this as a badge of honor. She is also proud of her aggressively average knitting skills  She is the Editorial Manager at Silver Beacon Marketing and an aspiring Crazy Cat Lady.