Dig Animation?  This One's For You.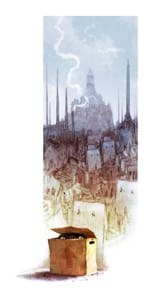 The kind folks who brought us Coraline and ParaNorman are back at it with the upcoming big screen adaptation of author Alan Snow's book Here Be Monsters.  Renamed The Boxtrolls, the movie will be a combination of stop motion animation and CGI.  Lots of good voice actors are already on board, including Ben Kingsley, Toni Collette, Elle Fanning, Isaac Hempstead-Wright (from Game of Thrones), Jared Harris (Lane Pryce on Mad Men),  and Simon Pegg (from Shaun of the Dead and loads of other hilarious stuff).  Directing will be Anthony Stacchi and Graham Annable (who also worked on both Coraline and ParaNorman).
So why should you care, you ask?  Good question. It would probably be nice to tell you a bit of what the movie is about.  Apparently the book was a big bestseller, though I'd never heard of it.
The story takes place in the snooty Ye Olde English town of Cheesebridge.  Can you guess what they love in Cheesebridge, along with being snooty?  That's right – cheese.  Legend in Cheesebridge says that in the sewers live horrible monsters called Boxtrolls, who want to steal children and cheese.  In truth the Boxtrolls are sweet and peaceful, dig in dumpsters and like to collect mechanical things.  The movie revolves around the attempted extermination of the Boxtrolls by an evil social climber and the human children who help them fight back.
It sounds pretty cute – a little like Wallace and Gromit, what with the Britishness and cheese and all.  But the look is completely different, judging by this picture supplied by Laika (the studio producing the film along with Focus Features).  It's much less cartoony and much more fantasy-like.  But it is only one picture (and the book cover doesn't give us too much to go on) – we'll keep you updated as more material comes out and we start to see more of how the stop motion/CGI combo is going to be presented.  The Boxtrolls is currently set for release in October of 2014.
If you're like me and want to read the book before seeing the movie, here's a link to the paperback at Amazon.
[AMAZONPRODUCTS asin="0689870485″]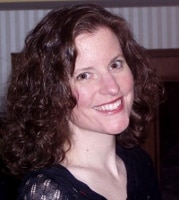 Sue reads a lot, writes a lot, edits a lot, and loves a good craft. She was deemed "too picky" to proofread her children's school papers and wears this as a badge of honor. She is also proud of her aggressively average knitting skills  She is the Editorial Manager at Silver Beacon Marketing and an aspiring Crazy Cat Lady.