WWE Studios Goes Apocalyptic
WWE has been trying to make the leap from wrestling to movies for some time now, with moderate success.  Their latest feature, The Day, premiered at the Toronto Film Festival in August and is heading straight to DVD on November 27th.
The Day is set in a post-apocalyptic dystopia and focuses on a small group of survivors doing whatever is necessary to make it through the day.  Their temporary refuge in a farmhouse turns out to be a harrowing test of their will to live.
The Day is running a respectable if not stellar 6.3 at imdb.com with only a few hundred votes.  It will be interesting to see what happens to that number once the films hits DVD and presumably a wider audience.
The cast is minimally respectable, including Shawn Ashmore, Ashley Bell, Michael Ecklund and Cory Hardrict who all primarily appear in episodes of TV series (Hardrict was also in Grand Torino) as well as Dominic Monaghan (who went directly from The Lord of the Rings to a successful run on TV's Lost) and Shannon Sossamyn who I haven't seen in much of anything since The Rules of Attraction back in 2002.  I see no evidence of wrestlers in the cast – but they could be hiding in there somewhere.
This plot line is certainly nothing new, dystopian horror is the flavor of the day.  Without a big name cast or a theatrical run it's hard to get too excited about The Day.  But you never know – it could be a respectable entry in an admittedly tired genre.  We'll just have to wait until November 27th to find out.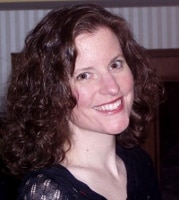 Sue reads a lot, writes a lot, edits a lot, and loves a good craft. She was deemed "too picky" to proofread her children's school papers and wears this as a badge of honor. She is also proud of her aggressively average knitting skills  She is the Editorial Manager at Silver Beacon Marketing and an aspiring Crazy Cat Lady.