How Andy Griffith Saved the Superbowl
I wasn't born when the first episode of The Andy Griffith Show aired in 1960.  I don't think I ever watched a full episode of Griffith's later series Matlock.  I've never listened to one of his comedy or music albums and the only movie
role I really recall is his gruff but lovable diner owner in the 2007 charmer Waitress.
Yet I'm truly saddened today at the news of his passing at the age of 86.  As an adult I grew to love The Andy Griffith Show for one reason – the Superbowl.
You see, we do not watch football in our house.  A little, sure, but not regularly and certainly not enough to really care about the gaudy spectacle that is the Superbowl.  But living in this country and not watching the Superbowl is a truly lonely endeavor.  Everything is closed, nobody can talk about anything else – it's like moving to a country against your will where people speak in tongues and only consume potato chips and beer.  We tend to stay in, hunker down and wait for it to pass.
What could that possibly have to do with Andy Griffith?  Well, at some point when my kids were small, the cable station TBS began running a little something called 8 Great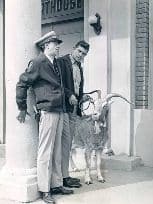 Hours of Andy during the Superbowl.  That's right, 8 straight hours of The Andy Griffith Show on Superbowl Sunday.  And the day was saved.
We watched episode after episode of Andy and Barney, Opie and Aunt Bea, Gomer and Goober and Otis the town drunk.  It was like dipping a toe into a fictional piece of history, a place where people were polite and problems were funny, women wore dresses and the jail had two cells.  Griffith played the straight man to the eccentric denizens of Mayberry, loving them and laughing with them and having the patience that only a man who truly appreciates his community could ever muster.
In all the years that have passed since The Andy Griffith Show aired, Sheriff Andy Taylor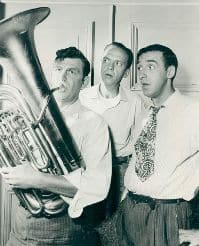 still stands as a beloved fixture in the world of television icons.  Griffith was the heart of the show, while his co-stars (including a young Ron Howard and the legendary Don Knotts) were made brighter by his gentle presence.
Rest in Peace, Andy Griffith.  We came to love you as a family during the Superbowl, the world came to love you over decades of reruns and the eternal appeal of the fictional small town you created and brought to life.  Today I will search our hundreds of channels for an episode or two of The Andy Griffith Show and I will watch, feeling the familiar comfort of Mayberry and mourning your passing.  You will be missed, but you will most certainly not be forgotten.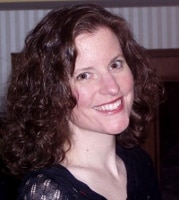 Sue reads a lot, writes a lot, edits a lot, and loves a good craft. She was deemed "too picky" to proofread her children's school papers and wears this as a badge of honor. She is also proud of her aggressively average knitting skills  She is the Editorial Manager at Silver Beacon Marketing and an aspiring Crazy Cat Lady.