Toronto Film Festival Acquisitions Abound
News of who acquired the rights to what film at the Toronto Film Festival have been coming out for days.  Today Focus features announced its acquisition of the US rights to The Place Beyond the Pines, set for release in 2013.
Written and directed by Derek Cianfrance, The Place Beyond the Pines pairs the director once more with Ryan Gosling, who starred in his celluloid depressive Blue Valentine.  This time around Gosling stars as a man who committed a crime in order to support his child.  Bradley Cooper co-stars as the cop on the case and the film tracks the lasting impact of the crime and the case on both men.
Starring with Gosling and Cooper is Eva Mendes.  Also featured are Rose Byrne, Bruce Greenwood and Ray Liotta.  That's quite a cast.  Check back with us for more information as it becomes available!
photo by Georges Biard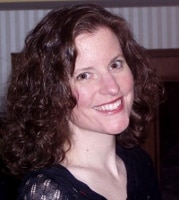 Sue enjoys over-mothering her adult children, riding her bicycle, and procrastinating. She is the Editorial Manager at Silver Beacon Marketing and an aspiring Crazy Cat Lady.