We're Back.
Oh, my friends, it's been far too long!  I know, I know – I missed not one, but TWO entries of New on Netflix.  Of this I am not proud.  But let me explain.  As you may have noticed, we have a brand new look!  So one installment flew by while we were under construction.  The second one?  Well, that's all on me because I was on vacation.  What did I do on my vacation, you ask?  Well, mostly relaxed on the beach, but I also had the dubious pleasure of watching Terminator 3 one night on one of the two English language channels we got.  It was horrible, but it feels good to paraphrase Arnold in my headline and have a legitimate reason.
So what's new in the Netflix world for the next couple of weeks?  Lots and lots of movies coming out – the usual mix of good, bad and laughably atrocious.  Let's take a look and see if we can find a few things to add to our queues.  As always, you can find more release dates (and less pithy commentary) at Everything Netflix.
April 17th
The Sitter (comedy, Jonah Hill, Max Records) – Jonah Hill, back to being the fat funny guy.  I'm okay with that, but I hope he stretches more in the future like he did for Moneyball.
J. Edgar (drama, Leonardo DiCaprio, Naomi Watts) – Directed by Clint Eastwood.  I'm not entirely convinced that this will interest me.  But I thought the same thing about Frost/Nixon – another biographical piece about people I don't care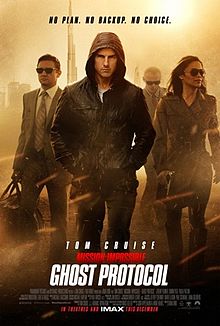 about – and really liked that one (thanks again, English language channel) so you never know.  maybe if I can see it sometime for free.
Tinker Tailor Soldier Spy (thriller, Gary Oldman, Kathy Burke) – Oh, yes.  I would very much like to see Gary Oldman in his Oscar nominated role in this John Le Carre adaptation.
Mission Impossible – Ghost Protocol (action, Tom Cruise, Jeremy Renner) – Usually I would guffaw, but I'm going to see this one.  Tom Cruise began his career rehab by lampooning himself in Tropic Thunder and I respect that.  I also love Jeremy Renner and mindless action has a comfortable place in my movie world.
The Divide (action, Lauren German, Michael Biehn) – I hadn't heard of this one before, but it got added to my queue.  Why?  It's a post-apocalyptic thriller, that's why.  I'm in the mood for one of those.
The Man Nobody Knew: In Search of My Father CIA Spymaster William Colby (documentary, Carl Colby) – Winner of longest title of the year.
Paul Goodman Changed My Life (documentary, Jonathan Lee) – I have no idea who Paul Goodman is.  If I have insomnia someday, maybe I'll watch this and find out.
The Broken Tower (drama, James Franco, Michael Shannon) – I'm tired of you, James Franco.  So your biopic of an angsty poet will be left for others.
Littlerock (drama, Atsuko Okatsuka, Cory Zacharia) – Instant Streaming Available.  We don't see much about the WWII Japanese internment camps.  We should see more – this one stays on the queue.
High Road (comedy, James Pumphrey, Abby Elliott) – Instant Streaming Available.  Stoner comedies are not really my thing unless I like the actors.  I don't know these actors, so they can be stoned without moi.
Ayn Rand & The Prophecy of Atlas Shrugged (documentary) – Yeah….no.
April 20th
Hop (comedy, James Marsden, Russell Brand) – Always has to be an outlier, opening on a Friday.  Fortunately for me, I won't be waiting for it.  It's animated, thus I have no interest.  I will see Up someday, though, I promise.
April 24th
Alvin and the Chipmunks: Chip-Wrecked (family comedy, Justin Long, Jesse McCartney) – Oh, please.  I like Justin Long.  At least I used to.  What is he doing in this?  Why did anyone make this?  Is it a torture test for me?  I think it is.
The Last Rites of Joe May (drama, Dennis Farina, Jamie Anne Allman) – Interesting.  A man's landlord thinks he's dead and rents out his apartment.  What happens when he shows up alive?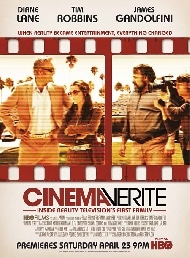 Tomorrow When the War Began (action, Caitlin Stasey, Rachel Hurd-Wood) – Outback guerrilla army.  Okay.  But only if it's free.
The Innkeepers (horror, Sara Paxton, Pat Healy) – The first of a horror trio, this one is a haunted house tale.
The Fields (horror, Tara Reid, Chloris Leachman) – Horror #2 has Chloris Leachman and Tara Reid starring and is supposedly based on a true story of an evil farm.  Yeah, you read that right.
The Wicker Tree (horror, Graham McTavish, Jacqueline Leonard) – Horror trio completed with a sort of sequel to the 1973 The Wicker Man.  Starring Christians and Pagans.
Dark Tide (thriller, Halle Berry, Oliver Martinez) – Okay, I am totally not kidding you – this thing has Halle Berry playing a shark whisperer.  It has to be so bad it's good.
Cinema Verite (drama, Diane Lane, Tim Robbins) – Yum!  Love Lane and Robbins.  This HBO film tells the story of a family who agrees to have their lives filmed back in the 70s.  Definitely stays on the queue.
Young Goethe in Love (foreign romance, Alexander Fehling, Miriam Stein) – Yawn.  Period biopic.
11-11-11: The Prophecy (horror, Timothy Gibbs, Michael Landes) – More horror!  Run from your calendar, RUUUUUNNNNNNN!
The Time That Remains (foreign drama, Ali Suliman, Elia Suleiman) – Instant Streaming Available.  The story of a Palestinian family, filmed in Arabic.
Albatross (drama, Felicity Jones, Jessica Brown-Findlay) – This looks like a mopey indie drama about English angst.  i'll pass.
Crime After Crime (documentary, Deborah Peagler, Joshua Safran) – The story of a woman granted a new trial after spending 20 years in prison for killing her abusive boyfriend.  An examination of bureaucracy, corruption and the very slow wheels of justice.
Return (drama, Linda Cardellini, Michael Shannon) – Cardellini is a woman returning from active military duty and struggling to fit back into her old life.  I'm hoping this will stream soon.
And there we have it, folks.  A lot of movies out there as usual, a few even looking interesting enough to leave on my rental queue.  Cinema Verite and Mission Impossible: Ghost Protocol are the first to get bumped up my queue.  I think I may read Tinker Tailor Soldier Spy before seeing the movie.  I do love to compare.  How about you?  What are you watching this week?
[AMAZONPRODUCTS asin="014312093X"]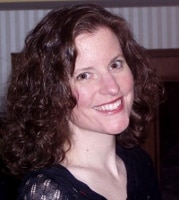 Sue reads a lot, writes a lot, edits a lot, and loves a good craft. She was deemed "too picky" to proofread her children's school papers and wears this as a badge of honor. She is also proud of her aggressively average knitting skills  She is the Editorial Manager at Silver Beacon Marketing and an aspiring Crazy Cat Lady.