Catch the Katniss Craze
I've been looking forward to seeing the Hunger Games movie a little bit.
That's a lie.  I've been looking forward to it for OVER A YEAR! From the minute they cast Jennifer Lawrence in the lead role of Katniss, I've been eagerly waiting to see Suzanne Collins' young adult dystopia brought to life on the big screen.  As they added cast members, I got more and more squeal-y.  It looks like I'm not alone…
A magical combination of wildly popular books, brilliant marketing on the part of Lionsgate and some form of mass hysteria created a perfect storm of movie madness – and set all sorts of box office records in the process.  It's huge opening weekend brought the studio a reported $214 million.  I saw it on opening day.  I never see anything on opening day!  It's a phenomenon, I tell you, a bonafide phenomenon!
What records is it breaking, you ask?  Well, it's now the highest grossing non-sequel opening weekend ever, the highest March opening ever and even the 5th highest opening day of all time.  Pretty good for a little girl who shoots arrows.
I think the massive box office shows a couple more things – that young adult fiction doesn't have to suck (I'm looking at you, Twilight) and that this series appeals not only to teenage girls but to teenage boys and adults of both genders.  Nice job, Ms. Collins!
But how is the movie – really?  Good question.  You can find out here, and decide if you want to shell out some of your hard earned dollars to see The Phenomenon for yourself.  Me?  I'm hungry for the next installment…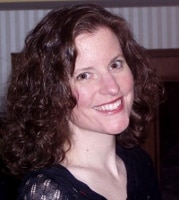 Sue reads a lot, writes a lot, edits a lot, and loves a good craft. She was deemed "too picky" to proofread her children's school papers and wears this as a badge of honor. She is also proud of her aggressively average knitting skills  She is the Editorial Manager at Silver Beacon Marketing and an aspiring Crazy Cat Lady.