Timing is Everything
The Story
Jason Segel and Emily Blunt star as Tom and Violet. As the film opens, they get engaged. Various and sundry obstacles, including job
complications, family complications and relocation complications lead to wedding complications and soon the couple has been engaged for 5 years with no wedding in sight. Are they really meant to be or should they listen to the universe and call it all off?
The Verdict
The story here isn't anything special – basic rom/com fodder. If you're going to The Five Year Engagement, see it for the delightful chemistry between Segel and Blunt. The script and their easy rapport make them seem like
more than just another onscreen couple with nothing more in common than being pretty enough for Hollywood to put them in a movie. In fact, the movie is better for the fact that they both look like actual human beings instead of Barbie and Ken.
The supporting performances aren't particularly notable except for Brian Posehn as Tom's co-worker who I thought provided a nice dash of quirk and Chris Parnell who plays a stay-at-home husband who knits during the couple's stint in Michigan. These two plus Tom make for some very funny manly bonding scenes.
Overall The Five Year Engagement is a 3 star rom/com lifted slightly by the chemistry and sincerity of its leads. Recommended for fans of either lead actor or fans of the Judd Apatow-style R rated rom/com.
More Recent Movie Rewind Reviews:
The Best Exotic Marigold Hotel
photos by Eva Renaldi and gdcgraphics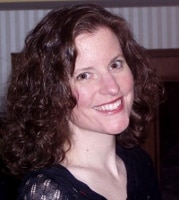 Sue reads a lot, writes a lot, edits a lot, and loves a good craft. She was deemed "too picky" to proofread her children's school papers and wears this as a badge of honor. She is also proud of her aggressively average knitting skills  She is the Editorial Manager at Silver Beacon Marketing and an aspiring Crazy Cat Lady.