Keira Knightley and Jude Law Star
There may truly be nothing new under the sun when it comes to movies and plotlines.  But if you're going to dip into literary source material, you could definitely do worse that Leo Tolstoy's Anna Karenina.
This classic tale of love, infidelity and 19th century Russian social mores has been brought to the screen countless times.  Actually, it's eleven times, so not exactly countless, but certainly well covered.  The earliest film adaptation was a 1914 Russian film directed by Vladimir Gardin, the most recent a 2005 Russian mini-series.
But you can never have too much of a good, depressing tale of lust and heartbreak, so a brand new version will be opening in theaters on November 9th, 2012.  This time around we have Keira Knightley as Anna and Jude Law as her spurned husband.  No question, two very attractive people can help even the saddest tale.
Directing is Joe Wright, who has successfully collaborated with Knightley in the past (on Atonement and Pride and Prejudice) as well as helming last year's action thriller Hanna.  Screenwriting duties go to Shakespeare in Love scribe Tom Stoppard.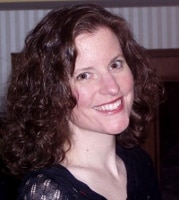 Sue reads a lot, writes a lot, edits a lot, and loves a good craft. She was deemed "too picky" to proofread her children's school papers and wears this as a badge of honor. She is also proud of her aggressively average knitting skills  She is the Editorial Manager at Silver Beacon Marketing and an aspiring Crazy Cat Lady.