And so it begins…
I know, I know.  It's October.  But we all know that Christmas is right around the corner, and with it comes a metric ton of holiday movies and specials.  Phase 4 Films is getting out front with All I Want Is Christmas (original title: Ira Finkelstein's Christmas) releasing to Video on Demand on November 1st.
Yeah, it seems pretty early to me, too.  But someone has to be first, right?  I'm already seeing Christmas stuff in stores.  For those of you who love 2 straight months of holiday cheer, this is your chance to jump on the family movie train.
All I Want Is Christmas is, basically, about a Jewish kid who wants to celebrate Christmas.  There's more to it than that, and I'll let you read about it in my full review.  It's a little bit of a twist on the usual Scrooge remakes and sappy romances that abound this time of year, but you'll have to go see if I think that's a good thing or bad.
For those of you who are more in the mood for Halloween, you can find a nice list of creepy thrillers right here that might be more to your liking at the moment.  Holiday movies for everyone!
Many thanks to 42West for sending me a review copy of All I Want Is Christmas.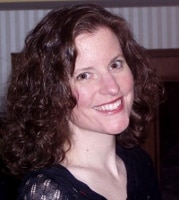 Sue reads a lot, writes a lot, edits a lot, and loves a good craft. She was deemed "too picky" to proofread her children's school papers and wears this as a badge of honor. She is also proud of her aggressively average knitting skills  She is the Editorial Manager at Silver Beacon Marketing and an aspiring Crazy Cat Lady.