I wonder if he'll bring his hammer.
Well, we've been talking about it for what seems like forever.  And finally, there appears to be some news on the long, drawn out saga that is the making of a Mitch Rapp movie.  Exciting, right?  Deadline.com reports in an exclusive that Thor actor Chris Hemsworth has been offered the role, and for the tidy sum of $10 million.
This means several things.  First and foremost it means that the movie, a big screen adaptation of Vince Flynn's American Assassin (a prequel in which we learn main character Rapp's back story), might actually happen after literally years of hemming, hawing and changes.  CBS studios is on its third director and who knows how many script writers but as far as I know has never actually offered the plum role of Rapp to any actor.  Lots of rumors floated around about Gerard Butler or Eric Bana when the movie was going to feature an older Rapp, but we've heard nothing about casting since the decision was made to use American Assassin as the source material for the film.
It also means that I will definitely be seeing the movie.  Chris Hemsworth is undeniably hot.  Now, whether he's right for the role is a different question altogether.  In the book, Rapp is a college student – Hemsworth is 29.  I think he can pull it off, he looks young.  Rapp is dark haired and dark complected – again I think Hemsworth can rock the look with a little Hollywood make-up magic.
My biggest question is whether he's too connected to Thor to disappear into another franchise role.  The films certainly will have at least some cross-over demographic and it's going to all depend on whether Hemsworth has the acting chops to make the transition.  The necessary make-up will definitely help.
Also reported in the Deadline story are talks with Bruce Willis to play Rapp's mentor as well as word that the script to be used is one begun by Ed Zwick and Marshall Herskowitz and finished by Mike Finch (who also wrote – and did everything else – for a 2007 project called Exclusively Yours).  While Finch's finished credits total…one…there is buzz that he was involved in the script for the Thor sequel as well as other upcoming titles.   There are a whole lot of cooks in this script kitchen.  Hopefully that does not bode ill for the finished product.
Still on tap to direct is Jeffrey Nachmanoff, who replaced Ed Zwick, who replaced Antoine Fuqua.  People, this has been going on since 2008 – waffling and changes and rumors and speculation.  I'm just excited to see any movement at all – an actual casting offer at this point is HUGE.
So what do you think of Chris Hemsworth as Mitch Rapp?  Good choice?  Bad choice?  Indifferent to this choice?  What say you, Mitch Rapp fans?
More Mitch Rapp on Movie Rewind
Mitch Rapp Gets a New Director
All New Mitch Rapp Movie – American Assassin

Mitch Rapp Casting Poll – You Choose The Actor
Questions About Consent to Kill (back when that was the source book)
Our First Post – Vince Flynn Says Mitch Rapp Movie Coming
photo by Melinda Seckington
[AMAZONPRODUCTS asin="1416595198″]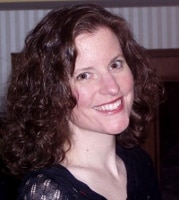 Sue reads a lot, writes a lot, edits a lot, and loves a good craft. She was deemed "too picky" to proofread her children's school papers and wears this as a badge of honor. She is also proud of her aggressively average knitting skills  She is the Editorial Manager at Silver Beacon Marketing and an aspiring Crazy Cat Lady.