Squashing all competitors…
…as if it were The Hulk itself.  I wouldn't want to be a studio looking at opening a movie any time in the near future – it looks like The Avengers is going to crush all who dare challenge its mighty powers.
I suppose, in the world of The Avengers, that wouldn't be a surprise.  After all, they are superheroes with super powers
and would logically smash any and all potential rivals.  It might come as something of a surprise to those who were planning to release any other movie this summer.  It's been a few weeks now and the thing is still destroying all puny upstarts that dare attempt to usurp its powers.
The biggest winner here (aside from Marvel Studios, of course) is Robert Downey, Jr. who takes home not only the biggest  outright paycheck of all the actors, but a cut of the box office as well.  Well played, RDJ, well played.  Perhaps you would like to send a Wisconsin teen to college with some of that cash – I know where you can find one…
When all is said and done, I understand why The Avengers continues to dominate.  During the most recent recession, entertainment spending didn't really go up like it usually does when times are bleak.  There just wasn't much out there that was true popcorn munching, escapist, feel-good, goofy fun to take people's minds off their troubles.  Now there is.  The economy may be better, but it's a turbulent, vicious and deeply divided election year.  I know I want to escape from that.
So kudos, Avengers, you've done something that none have accomplished through a deep financial crisis – given us something we're willing to spend our money on just to have fun.  And for that we are eternally grateful.  Now, RDJ, about that college tuition…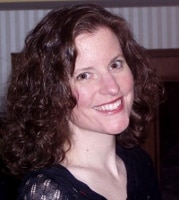 Sue reads a lot, writes a lot, edits a lot, and loves a good craft. She was deemed "too picky" to proofread her children's school papers and wears this as a badge of honor. She is also proud of her aggressively average knitting skills  She is the Editorial Manager at Silver Beacon Marketing and an aspiring Crazy Cat Lady.