Hopefully saving the best for later…
It's that time of year, movie fans.  OSCAR TIME!  And while I'm completely underwhelmed with the nominees this year, that will certainly not stop me from seeing and reviewing as many as I can before the broadcast.
I'll be starting today with Steven Spielberg's War Horse.  I like Spielberg – the man knows how to put together an entertaining movie.  I recently watched Jaws for the first time in many years and was reminded just how long this man has been rocking the world of movies, consistently and with more and more artistic diversity.
He stays in his wheelhouse with War Horse – the beautifully filmed war movie.  And while a lot of what he does is amazing on the screen, a lot of what he does here fails.  To find out more you're simply going to have to read the full review.  Yes, I am just that cruel.
Next on the docket is Moneyball.  I couldn't care less about baseball as a sport.  Can Brad Pitt convince me otherwise?  I'll let you know.  In the meantime, let's take a look at the trailer for War Horse, then you can scamper off and read the review.
http://youtu.be/QhueHIXbTF4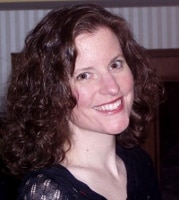 Sue reads a lot, writes a lot, edits a lot, and loves a good craft. She was deemed "too picky" to proofread her children's school papers and wears this as a badge of honor. She is also proud of her aggressively average knitting skills  She is the Editorial Manager at Silver Beacon Marketing and an aspiring Crazy Cat Lady.