One MAJOR Surprise!
Fine, it's not an awards surprise.  But I did watch the show.  Well, part of the show.  Due to a DVR mishap I missed about an hour, which isn't too bad considering that the run time for the show and pre-show feels like approximately 100 days.  I am afraid that I missed some Ricky Gervais banter, which makes me sad.  He was funny, but not as pointed as I expected and hoped.
Most of the celebs on hand were surly and petulant about the prospect of being the butt of a joke, which makes me crabby.  Let me tell you why (not that you care, but you can't stop me now can you?).  These are people who have EVERYTHING.  Money, fame, money and more money.  The rest of the country is still trying to get on their feet after a devastating recession that cost a lot of people nearly everything.  If the pampered babies can't come down from their cushioned mansions and let us laugh at their ridiculous foibles then they deserve exactly what they get – crappy box office numbers.  Why should we pay money (more every day at the theater) to see a bunch of simpering infants play act when they can't even laugh at their own spoiled excess?  Maybe they should take a good look a the box office numbers from last year and ask themselves if they might want to come down off their little self-made pedestals and join the rest of the world if they want us to shell out any cash to see their work.
Okay, off the soapbox.  What's the ONE MAJOR SURPRISE???  Is it that the entire cast of Modern Family is completely fabulous?  No, everyone already knew that (but Ty Burrell's white suit, Eric Stonestreet's pre-show interview and every single thing Sofia Vergara did all night proved it once again). Is it that Martin Scorsese has the most impressive eyebrows in all of Hollywood?  No, we already knew that, too.  The ONE MAJOR SURPRISE?
Jason Stackhouse in AUSTRALIAN!
Honestly, you could have knocked me over with a feather.  Ryan Kwanten, who plays Jason Stackhouse on the Showtime series True Blood, showed up on the red carpet to do a pre-show interview, opened his mouth and my jaw hit the floor.  Kwanten plays the ultimate deep southern boy on True Blood –  to hear the clipped Aussie accent coming out of his mouth (it actually sounded rather more cultured and British than Aussie, but what do I know?) made me Laugh Out Loud.  He's always been one of my favorite characters on the show – right now he's THE favorite character.
In other Globe Drama…yeah, there really was none.  People looked great, made nice speeches and took home awards.  Tina Fey is adorable, George Clooney gets more handsome every year and Angelina Jolie, probably through no fault of her own, comes off as a haughty bitch.  The Artist won a lot of awards but still looks like it would cause me physical pain to sit through it.  Morgan Freeman's Cecil B. DeMille Award montage gave me the chills and reminded me that I really need to see Se7en again.  Gervais looked like he had a good time just scaring everybody with what might come out of his mouth, but it was Meryl Streep who got bleeped the longest.  I heart her muchly for that.
Here's a list of the winners:
Best Motion Picture – Drama – The Descendants
I really want to see this – it's still in theaters and hopefully I'll get a chance when it hits the cheap screen.
Best Actress – Motion Picture Drama – Meryl Streep in Iron Lady
Honestly?  Never heard of it.  But she's awesome.
Best Actor – Motion Picture Drama – George Clooney in The Descendants
A little surprised by this double win.  I wonder what Oscar will think?  Clooney looked utterly fabulous and was among those who seems to be able to laugh at themselves.  I love him for that.
Best Picture – Comedy or Musical – The Artist
I can't stand it.  The clips give me a headache and make me want to cry.
Best Actress – Motion Picture Comedy or Musical – Michelle Williams in My Week with Marilyn
I doubt I'll be seeing this one.  I have little interest in Marilyn Monroe and ever since Blue Valentine made me want to open an artery I'm scared of Michelle Williams.
Best Actor – Motion Picture Comedy or Musical – Jean Dujardin in The Artist
~sob~
Motion Picture Supporting Actress – Octavis Spencer in The Help
She rocked.  I'm glad she won and hope she repeats at The Oscars.
Motion Picture Supporting Actor – Christopher Plummer in Beginners
Yay!  He was great in this movie.  More people should see it and now, hopefully, they will.
Best Director – Motion Picture – Martin Scorsese for Hugo
Hugo is a beautiful movie, I have no complaints.  I doubt he'll repeat at Oscar time.
Best Television Series – Drama – Homeland
I will be very excited when this starts coming out on DVD.  I don't get Showtime so I have to wait.  Auuuggghhhh!
Best Actress – Television Drama – Claire Danes in Homeland
See above.
Best Actor – Television Series Drama – Kelsey Grammer in Boss
I missed this award, have never seen the show and have no feelings about it whatsoever.
Best Television Series – Comedy or Musical – Modern Family
♥
Best Actress – Television Series Comedy – Lara Dern in Enlightened
Again, I'll have to wait.  I don't have HBO!
Best Actor – Television Series Comedy – Matt LeBlanc in Episodes
This got lots of nominations.  I haven't seen it – it could be fabulous.  But LeBlanc could not have come off as more boring and bland in his pre-show interviews.  I'm not waiting with bated breath.
There's a bunch of other awards, for mini-series or made for TV movies and such, but they bore me.  The only highlights there were the supporting actor and actress awards.  Peter Dinklage is supposed to be amazing in Game of Thrones and I know that Jessica Lange hits it out of the park in every single episode of American Horror Story.  It was great to see them win.
So, another year, another Golden Globes.  It wasn't as witty as I'd hoped and I'd like to bitch slap a few of the pewling, coddled stars who can't handle a comedian who might actually make a joke about them but for the most part it was another beautiful evening filled with beautiful people through whom we can live vicariously for a few hours.  And for that we can thank you, Globes.  And you as well, Sofia Vergara.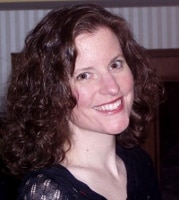 Sue reads a lot, writes a lot, edits a lot, and loves a good craft. She was deemed "too picky" to proofread her children's school papers and wears this as a badge of honor. She is also proud of her aggressively average knitting skills  She is the Editorial Manager at Silver Beacon Marketing and an aspiring Crazy Cat Lady.