I'm so confused.
WWE has been branching into films featuring its star wrestlers for a while now. Okay. You never know where talent is going to come from, right? But I had no idea that Ed Harris was a wrestling fan. How else to explain his presence in a WWE film? Could they really be becoming mainstream? I guess we'll find out.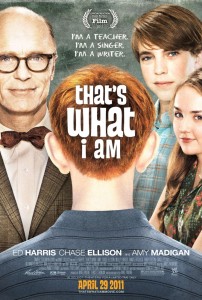 Hitting theaters April 29th is That's What I Am, a coming of age drama starring a couple of kids, Ed Harris and Amy Madigan.  Harris headlines as a junior high school teacher in the 60s dealing with bullies, victims, actions and consequences in a time and place where the lines between right and wrong are blurry at best.  Madigan appears as the school principal and Chase Ellison and Alexander Walters star as the main kids – one trying to stay under the radar and the other one a social outcast.  Interestingly, the WWE announcement of the movie proclaims it the feature film debut of wrestler Randy Orton yet he is nowhere to be found in the official synopsis.  I don't know who he plays – a big gentle guy who teaches everyone to get along, maybe? The gym teacher who shows everyone how to wrestle? I have no idea, but for a feature film debut the part must be pretty small not to warrant even a mention in the synopsis from the studio. Maybe that's a good thing – let him get his feet wet with some veterans instead of dumping him into the lead role in a dumb comedy.
I'm game for pretty much anything starring Ed Harris.  His experience and versatility elevates nearly everything in which he appears.  Coming of age stories come in all shapes and sizes, from the trite and ridiculous to the poignant and crushingly touching.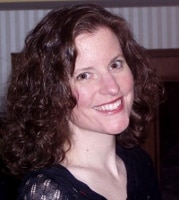 Sue reads a lot, writes a lot, edits a lot, and loves a good craft. She was deemed "too picky" to proofread her children's school papers and wears this as a badge of honor. She is also proud of her aggressively average knitting skills  She is the Editorial Manager at Silver Beacon Marketing and an aspiring Crazy Cat Lady.