The Way Back will make any family holiday look perfect
Just in time for Thanksgiving, how about a movie about people suffering unimaginable hardship?  While contemplating your Uncle Fred snoring and farting off his Thanksgiving dinner or your teenager's denouncement of eating turkey as inhuman it's nice to be able to relax and watch some movie people's pain and angst.  So I give you The Way Back.
The Way Back tells the story of a group of men escaping from a Russian gulag in Siberia in the early 1940s and walking – yes, walking – to India and freedom.  Incredible cinematography, beautiful and forbidding vistas and some really great performances contrast with the heat, cold, hunger, fear, thirst, exhaustion and various physical maladies as the group makes its way slowly across vast expanses.  It's really quite the spectacle and will make you undeniably thankful for however you may be celebrating Turkey Day.  At least you aren't doing it starving to death in the desert.  Hopefully.
The movie isn't all perfect, though.  Despite being beautifully acted by Ed Harris, Colin Farrell, Saoirse Ronan and Jim Sturgess and beautifully directed by Peter Weir there are a few things you should know before watching.  Important things that may make or break your enjoyment of the story.  You can find out what they are in my full review, which you can find here.
Yes, I really am that mean – you have to read the review for the juicy tidbits.  That, and my usual shameless link pimping in this post, are my Thanksgiving gifts to you.  Eat, drink and be merry!  And stay out of the Gulag.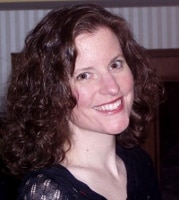 Sue reads a lot, writes a lot, edits a lot, and loves a good craft. She was deemed "too picky" to proofread her children's school papers and wears this as a badge of honor. She is also proud of her aggressively average knitting skills  She is the Editorial Manager at Silver Beacon Marketing and an aspiring Crazy Cat Lady.