Let the countdown begin…
I've never been shy about my love for Oscar. And 'tis the season to indulge in Oscar PDA all over the place. The gowns, the stars, the movies – the whole shebang is a glorious indulgence in self-congratulatory excess and it's fabulous!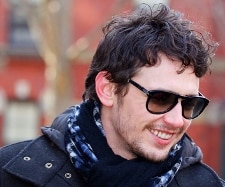 There are lots of cynics out there (I know – I travel in the cynic circles with great regularity) but in this one case I refuse to join them. I don't care about the politics, campaigns for votes or any of the other tomfoolery – I just want to watch the pretty people get awards for movies I like. I like it even more when some of them are witty.
Which brings me, of course, to the hosts for this year's ceremony. Don't get me wrong (or think I'm being cynical – I'm being bitchy, that's different), I think Anne Hathaway and James Franco are both fab. But I just don't get them as Oscar hosts.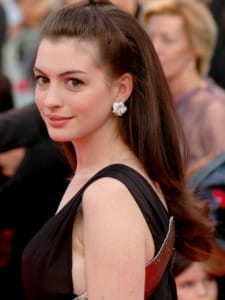 Being sort of old school I think of an Oscar host who I've seen be fast on his or her feet and good with a live audience. Someone, perhaps, with a background in stand-up comedy (bringing on my witty). Hathaway and Franco strike me as more scripted comedians. Hathaway and her pratfalls in The Princess Diaries. Franco and his hilarious stoner in Pineapple Express. But together? Live? It makes me nervous. Nothing sucks worse than awkward hosts.
But because I will not be the cynic, I'm going to assume that the producers of the broadcast know more than me (I know, such a big concession) and that these two actors bring more to the MC table than I know. I fully expect them to sing and dance and be witty and smart. Well, maybe not sing and dance, but witty and smart, sure! They're both a pleasure to look at, so that's always a plus. And a little bird told me that Robert Downey, Jr., will be presenting so everything else, for me, is really just gravy.
So here's to kicking off my pre-Oscar wind-up. May the force be with you, Anne and James. And please, spare us anything even remotely involving either singing with Disney princesses or introducing Oprah and Uma. Trust me, it just isn't worth the heartache.
photos by Mireille Ampilhac and John Harrison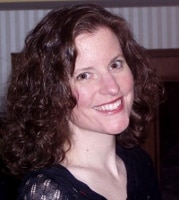 Sue reads a lot, writes a lot, edits a lot, and loves a good craft. She was deemed "too picky" to proofread her children's school papers and wears this as a badge of honor. She is also proud of her aggressively average knitting skills  She is the Editorial Manager at Silver Beacon Marketing and an aspiring Crazy Cat Lady.