For Your Viewing Pleasure…
Movies, movies, movies!  Lots of smaller films coming out in the next couple of weeks, with only Harry Potter and Blue Valentine standing out as Must-Sees.  I guess objectively speaking Little Fockers and Justin Bieber: Never Say Never count as big movies, but I'm sure as hell not seeing either one.  Two interesting things I'm seeing this round:
1) 2 upstarts that have to open on a non-Tuesday.  Narnia and The Biebs just have to be different.  I wonder if this will start happening more often – taking advantage of an off-day for DVD releases.
2) For the first time in a very long time, there are no big release delays for the week of May 10th.  There's a handful of decent money earners coming out that day and they're all being released on Netflix without the dreaded 28 day delay.  Could it be that the studios are listening to their own research and concluding that the delay just pisses people off?  Probably not, but it's still nice to see.  Onward and upward to this rounds new releases!
May 3rd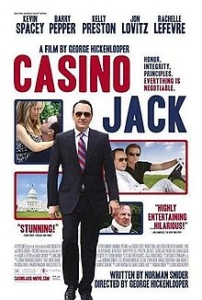 Casino Jack (drama, Kevin Spacey, Kelly Preston) – The last film from director George Hickenlooper
Little Fockers (comedy, Ben Stiller, Robert DeNiro) – If you must, you must.  But please keep the sordid details to yourself.
Your Love Never Fails (family, Elisa Donovan, Brad Rowe) – I smell a TV movie!  Not that there's anything wrong with that.
Fly Away (drama, Beth Broderick, Ashley Rickards) – Never heard of it but it's staying on my queue.  The story of a single mother raising her autistic daughter.
FireBreather (family animation, Dana Delany, Jesse Head) – If you like animation, this is getting great star ratings on Netflix.
From Prada to Nada (romantic comedy, Camilla Belle, Alexa Vega) – A nod to Jane Austen's Sense and Sensibility
A Somewhat Gentle Man (foreign drama, Stellan Skarsgard, Henrik Mestad) – Instant Streaming available
La Soga (foreign drama, Manny Perez, Denise Quinones)
Megan is Missing (thriller, Amber Perkins, Rachel Quinn) – I'm guessing that Megan didn't go out for cigarettes.
My Own Love Song (drama, Renee Zellweger, Forest Whitaker) – Instant Streaming available.  I'm feeling a little sorry for Renee and Forest here – 2 Oscar winners and it looks like maybe 6 people saw this movie.
Guy and Madeline on a Park Bench (musical, Jason Palmer, Desiree Garcia) – I love the title.  I have no idea if I'll ever see the movie.
What you can't get: The Green Hornet. No word yet on a release date for Netflix.
May 6th
Chronicles of Narnia: The Voyage of the Dawn Treader (family fantasy, Will Poulter, Georgie Henley) – Never got into the books, not going to start with the movies.  It got decent reception from fans, though.
May 10th
Country Strong (drama, Gwyneth Paltrow, Garrett Hedlund) – Can I mute it when she sings?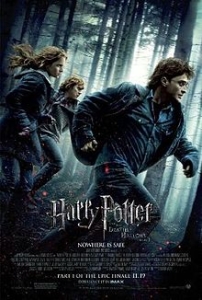 Harry Potter and Deathly Hallows, Part 1 (fantasy/adventure, Daniel Radcliffe, Emma Watson) – Yay!  I love me some Harry Potter.  Expecto Patronum!
Blue Valentine (drama, Ryan Gosling, Michelle Williams) – Am I the only one who wants to see the director's cut?
The Illusionist (animation, Jean-Claude Donda, Eilidh Rankin) – Nope, it's not the one with Edward Norton, it's some different, animated one.
No Strings Attached (romantic comedy, Natalie Portman, Ashton Kutcher) – I never wanted to see the names Portman and Kutcher attached to the same film.  It hurts me.
Black Death (thriller, Sean Bean, Eddie Redmayne) – Period piece, action thriller – go Sean Bean!
I Saw the Devil (foreign thriller, Byung-hun Lee, Min-sik Choi)
The Hit List (crime thriller, Cole Hauser, Cuba Gooding, Jr.) – Never heard of the movie, but it looks better than a lot of Cuba's outings.  We all need to pay the bills, folks.
Breaking Up is Hard to Do (drama, Demetria McKinney, Kendrick Cross)
Cougars, Inc. (comedy, Sarah Hyland, Denise Richards) – Oh, Denise.  Compared to you, Charlie may be winning after all.
Budrus (foreign documentary, Julia Bacha)
How I Ended This Summer (foreign drama, Grigory Dobrygin, Sergei Puskepalis) – This poor movie bears a title sadly reminiscent of the string of awful I Know What You Did Last Summer movies.  As you can see, Jennifer Love-Hewitt is not involved, so let's not hold the coincidence against this one.
The Violent Kind (supernatural horror, Joe Egender, Cory Knauf) – Hack and slash gore fest.  Not that there's anything wrong with that.
There aren't really any delays for May 10th, which makes me very happy.  So instead, I'll offer here something I know someone out there has been waiting for: The Home Improvement 20th Anniversary Complete Collection!
May 13th
Justin Bieber: Never Say Never (rockumentary, Justin Bieber, Miley Cyrus) – If you are over 16 and are forced to see this, you have my sincerest sympathy
That's it for the next 2 weeks. As always you can find more Netflix release dates at Everything Netflix. Happy watching, see you next time!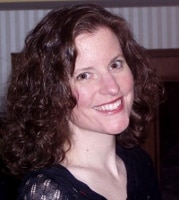 Sue reads a lot, writes a lot, edits a lot, and loves a good craft. She was deemed "too picky" to proofread her children's school papers and wears this as a badge of honor. She is also proud of her aggressively average knitting skills  She is the Editorial Manager at Silver Beacon Marketing and an aspiring Crazy Cat Lady.