Back to School?  No way!  Back to Movies!
So the kids are back in school.  And that affects your movie viewing how?  If you're anything like me – not at all.  But in early September everything must in some way refer to Back to School, so there you go.  Perhaps you will find the perfect Back to School movie in the Netflix releases coming in the next two weeks.  Perhaps not.  But we can all revel in the fact that we do not have to go back to school!  So let's watch something – bring it on, Netflix!  For more 2011 Netflix release dates, hop on over to Everything Netflix.
September 6th 
Paul (comedy, Simon Pegg, Nick Frost) – Yes, I will see this movie.  I heart Simon Pegg.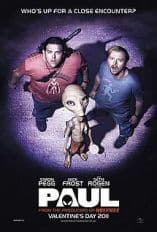 Your Highness (comedy, Danny McBride, James Franco) – Yeah, no.  James Franco impresses me less each and every time I see him on screen.  I sure don't need to watch him in some goofy sci-fi.
Everything Must Go (comedy, Will Ferrell, Rebecca Hall) – Though it didn't do anything great on the big screen, I'm more than willing to see Will Ferrell in a dramedy – I actually think he has more to offer than his usual shenanigans.  Stranger than Fiction anyone?
Carbon Nation (documentary, Richard Branson, Denis Hayes) – Hug a tree?  Sure!  Watch an environmental documentary?  Not a chance.  They inevitable either piss me off or depress me to the point of opening an artery.
Clash (foreign action, Johnny Nguyen, Thanh Van Ngo) – Instant Streaming available
Choose (thriller, Katheryn Winnick, Nicholas Tucci) – This sounds very creepy and slasher-ish even though it's classified as a thriller it screams horror to me.  Instant Streaming available.
Dream Home (foreign horror, Josie Ho, Anthony Wong Chau-Sang) – A homicidal home buyer sounds like it should have a dark humor edge, but it looks like this one plays it straight-up horror.
Unanswered Prayers (drama, Eric Close, Samantha Mathis) – A movie executive produced and based on a song by Garth Brooks.  Something for everyone on Netflix…
Assassination Games (action, Jean-Claude Van Damme, Kevin Chapman) – Van Damme is back!  Fighting drug cartels of course.
The Entitled (crime thriller, Kevin Zegers, Ray Liotta) – Kidnapping goes wrong.  Ehhhhhh…maybe.
A Horrible Way to Die (horror, AJ Bowen, Amy Seimetz) – Horror?  Really?  I'm shocked.
The Arbor (documentary, Manjinder Virk, Christine Bottomley) – Director Clio Barnard's experimental movie with actors lip-synching to interviews with a British playwrite's family.  Weird, but could be a little interesting.
September 13th
Glee – Season 2, Part 2 (TV musical, Lea Michele, Chris Colfer) – Sticking with my long-standing tradition of only including TV releases that interest ME – the second half of the second season of Glee is coming out!  I've been waiting for months to see the episodes after the Christmas special and now I can!  I'll be DVRing the new season when it starts so I can finally catch up with the rest of the world.
Jane Eyre (drama, Mia Wasikowska, Michael Fassbender) – I saw the trailer when this was in theaters and it looks atmospherically moody and dark and brooding and all the good things Jane Eyre should be.
Something Borrowed (romantic comedy, Ginnifer Goodwin, Kate Hudson) – My eyes are bleeding just reading the title and cast.  Please save me from bad romantic comedies.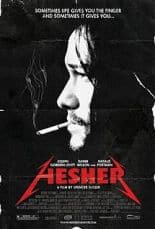 Thor (action, Chris Hemsworth, Natalie Portman) – Directed by Kenneth Branagh – Pretty much tanked, but I'm willing to see it both for the pretty Chris Hemsworth and for the pretty Natalie Portman.
The Big Bang Theory – Season 4 (TV comedy, Johnny Galecki, Jim Parsons) – More ME TV!  I love Leonard, Sheldon and the rest of the gang.  Once again, last season arrives in time for me to start taping this season and catch up!
Love, Wedding, Marriage (romantic comedy, Mandy Moore, Kellan Lutz) – Sigh.  Marriage counselor tries to fix parents marriage.  It's a rom/com, do you suppose she meets a boy?  Sigh.
Incendies (foreign drama, Lubna Azabal, Mélissa Désormeaux-Poulin) – 2010 French film nominated for Best Foreign Language Film Academy Award.
Meek's Cutoff (drama, Michelle Williams, Bruce Greenwood) – A pioneer period piece.  I'm shy of Michelle Williams after the ridiculously bleak Blue Valentine, but have loved Bruce Greenwood since Nowhere Man.  Does anyone but me remember that show?
Hesher (drama, Joseph Gordon-Levitt, Natalie Portman) – I never heard of this, but I love both Gordon-Levitt and Portman so why not?  It stays on the queue.
Nostalgia for the Light (foreign documentary, Patricio Guzmán) – Two groups of people look for two very different things in the Chilean desert – one the stars, the other remains of slaughtered loved ones.
So I have a lot of TV on DVD to watch before the new season starts.  Good thing school is in session so I can watch uninterrupted!  Who's in the mood to spend some quality time with their DVD player and celebrate Not back to School with me?  Everyone?  I thought so.  Just so we don't feel left out, click the link below and get yourself a school supply for grown-ups.  I've been coveting a cross-cut paper shredder for months…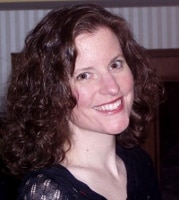 Sue reads a lot, writes a lot, edits a lot, and loves a good craft. She was deemed "too picky" to proofread her children's school papers and wears this as a badge of honor. She is also proud of her aggressively average knitting skills  She is the Editorial Manager at Silver Beacon Marketing and an aspiring Crazy Cat Lady.