Haters Gonna Hate
I know, I know – Netflix is not so popular right this very moment.  I don't really disagree with the haters, but I'm still getting my movie fix from their services, so I'll play nice for now.  And write a whole 'nother  kind of post later, of course.  But this is what we have coming up in the next 2 weeks for new releases from Netflix.  For more 2011 release dates, see Everything Netflix.
September 20th
Henry's Crime (thriller, Keanu Reeves, James Caan) – Sorry Keanu.  You just can't act.
Win Win (comedy, Paul Giamatti, Amy Ryan) – I know, wrestling.  But still, Paul Giamatti and wrestling!  I'll see it.
Courage (family adventure, Andrea Roth, Jason Priestly) – Streaming Only.  This is categorized as "faith and spirituality" and normally I would give it a wide berth.  But it's Jason Priestly!  Also, it sounds a little like a Swiss Family Robinson sort of thing.  And it's free.
Set Up (action, Ryan Phillipe, Bruce Willis) – A heist-gone-wrong movie.  I like those!  It stays.
The River Murders (thriller, Ray Liotta, Ving Rhames) – I don't know.  I like Ray Liotta but this is one of those "people are getting killed and the main character has to prove his innocence" deals.  I think I'll take a pass.
Area 51 (sci-fi, Bruce Boxleitner, Jason London) – Sounds exactly as good as the cast would indicate.
Circo (documentary, Juventino Ponce Ledezma) – A traveling Mexican circus – for real.  This stays on the queue.
The Strange Case of Angelica (foreign drama, Ricardo Trêpa, Pilar López de Ayala) – Lots of sci-fi going on in this Portuguese creeper.  Falling in love with dead people who then start to show up in photos?  Eek.
Bal (foreign drama, Bora Altas, Tülin Özen) – This actually sounds quite good – it has mysterious mutism and bee hives.  It's also from Turkey, so brush up on those subtitle skills.
September 27th
Skateland (drama, Shiloh Fernandez, Ashley Greene) – Honestly, I have no idea.
The Fifth Quarter (sports drama, Ryan Merriman, Aidan Quinn) – Inspirational sports drama.  Sigh.
The Gruffalo (family animation, Helena Bonham Carter, James Corden) – A mouse and a monster.  And animated, for children.  I'll never see it.  Sorry Helena.
Accused at 17 (drama, Cynthia Gibb, Nicole Gale Anderson) – Anyone else smell 1970s Lifetime Original Movie?  And when was the last time I saw the name Cynthia Gibb?  This was made in 2009.  Seriously.
Children of the Corn: Genesis (horror, J.J. Banicki, Dusty Burwell) – I know, I had no idea they were still making these either.  Can't Stephen King stop the madness?
35 and Ticking (comedy, Kevin Hart, Meagan Good) – Should they have babies?  Are their relationships in trouble?  Do they wish their lives were different?  Oh, the hilarity.
Lifted (family drama, Uriah Shelton, Trace Adkins) – Instant Streaming available.  This sounds a little like a military sort of Glee but drama and no comedy.  Yeah, I have no idea, but it sounds like the kid can belt out a tune.
The Bleeding House (horror, Alexandra Chando, Patrick Breen) – Once again, so surprised based on the title that this is horror.  But with its isolated family, charming stranger and secrets uncovered it sounds interesting.  It stays on the queue.
Viva Riva! (foreign action, Patsha Bay, Manie Malone) – An African thriller filmed in Lingala – not something we English speakers hear every day.  The smugglers thriller doesn't sound that unusual, but I'd kind of like to experience the language.
Good Neighbors (thriller, Jay Baruchel, Scott Speedman) – This sounds like it might be a good little sleeper thriller about a small group in a spooky neighborhood.  It stays.
The Ledge (thriller, Charlie Hunnam, Terrence Howard) – A man who wants to commit suicide and the cop who wants to stop him talk philosophy.  Not today – maybe when it's streaming.
September 30th
Transformers: Dark of the Moon (action, Shia LaBeouf, Rosie Huntington-Whiteley) – Yep, someone always has to be different – this time it's Michael Bay.  I don't get the Transformer phenomenon, so I'll pass until someone explains why I should like these movies.
And there you have it.  A few will stay on my queue, most will get the boot.  And who knows?  I could find a little hidden gem in here.  It happens people, it happens.  Now for the big question – what should we buy today?  It's starting to get chilly here and bundling up for movie watching is just around the corner so how about a Snuggie?!?  This one is pink and part of the sales go to support breast cancer research.  A good cause and a stellar fashion statement.  You know you want one…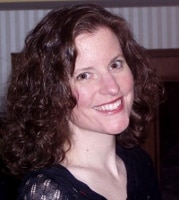 Sue reads a lot, writes a lot, edits a lot, and loves a good craft. She was deemed "too picky" to proofread her children's school papers and wears this as a badge of honor. She is also proud of her aggressively average knitting skills  She is the Editorial Manager at Silver Beacon Marketing and an aspiring Crazy Cat Lady.