I'm late…
…to my own party.  Yes, Monday got away from me this week, so here we are on Tuesday with all that is New on Netflix for the next couple of weeks.   You can find more Netflix release dates at Everything Netflix.
October 4th
Hanna (thriller, Saoirse Ronan, Eric Bana) – It's okay, but not great.  Perfect for an Eric Bana fan rental.
A Cinderella Story: Once Upon a Song (family, Lucy Hale, Missi Pyle) – I'm going to pretend this was never made.
Buck (documentary, Buck Brannaman) – Buck is a real horse whisperer – cool.  This won a lot of indie film festival awards, including at Sundance,
Scream 4 (horror, Neve Campbell, Courtney Cox) – I suppose I would have to see Scream 1, 2 and 3 now, wouldn't I?
Ken Burns: Prohibition (TV Documentary) – Yeah, only TV that interests me, blah, blah, blah.  But Ken Burns is the modern master of the TV serial documentary and who doesn't like to see the horrible things that happen when you ban booze?
The Presence (horror, Mira Sorvino, Justin Kirk) – Oh, Mira.  Your Oscar weeps.
Submarine (comedy, Craig Roberts, Yasmin Paige) – Funny and quirky coming of age movie about a Welsh lad.  Definitely worth the rental.
Moby Dick (TV Miniseries, William Hurt, Ethan Hawke) – Again with the TV?  Yeah – but I'll likely never see it.  I read the book in high school and I'm scarred forever.  It's a fine cast, though, so other, less damaged people might like it.
Phase 7 (foreign sci-fi, Daniel Hendler, Yayo Guridi) – An Argentinian thriller about a quarantined apartment building.
Living Will (comedy, Ryan Dunn, Bam Margera) – The irony is so thick I can't even bring myself to comment.
The Caller (horror, Stephen Moyer, Luis Guzman) – There's someone on the phone…AHHHHHHHHHH!
The High Cost of Living (drama, Zach Braff, Isabelle Blais) – Zach Braff and straight up drama?  I might have to give this a try.
A corny looking faith-based drama called Saving Winston weirdly listed as "Unavailable", despite having an unlimited plan that should account for any circumstances that a newly released disc would have for being "Unavailable" (ie: it isn't out of print, it isn't part of a Netflix service we do not have).  And yet it is…Unavailable.  Huh.  I hope this isn't a sign of things to come.  Don't piss me off now, Netflix, I'm hanging by a thread with this whole Quikster debacle.
October 7th
X-Men: First Class (action, James McAvoy, Michael Fassbender) – Hugh Jackman?  No?  Pass.
October 11th
Bones – Season 6 (TV drama, Emily Deschanel, David Boreanaz) – TV for me!!  Having caught up through season 5 via Instant Streaming, I'm excited to race through this one so I can be on the same page as the rest of the Bones world.
Brand New Day (musical, Geoffrey Rush, Rocky McKenzie) – The title of this film is actually Bran Nue Day, though you'll find it on Netflix by the more generically spelled title.  It's a musical with a mostly Aboriginal Australian cast.
Born to Ride (action, Casper Van Dien, Patrick Muldoon) – Born to take a pass.
Red Faction: Origins (sci-fi, Robert Patrick, Tamzin Merchant) – Remember when Robert Patrick tried to take over for David Duchovny in The X-Files?  Yeah, I still haven't forgiven him for that.
Zookeeper (romantic comedy, Kevin James, Rosario Dawson) – I don't know, against my better judgment I like Kevin James.  I might have to see this.  When it streams.
Call Me Mrs. Miracle (family drama, Doris Roberts) – I apologize in advance for the avalanche of crap Christmas movies that are going to come out over the next couple of months.  This is just a warning shot over our DVD bow.
Fat, Sick & Nearly Dead (documentary) – Instant Streaming Available.  This looks uplifting, doesn't it?
The Trip (mockumentary, Steve Coogan, Rob Brydon) – Steve Coogan cracked me up as the inept director in Tropic Thunder.  Will I like him in a mocumentary?  Time will tell.
Beautiful Boy (drama, Michael Sheen, Maria Bello) – I will rent this.  I will cry.  I will never let my children know it exists.
The Princess of Montpensier (foreign drama, Melanie Thierry, Gaspard Ulliel) – It's Fronch!
Arena (thriller, Samuel L. Jackson, Kellan Lutz) – Gladiators + Internet = Fast Paced Action Sue Nap
World of the Dead: The Zombie Diaries 2 (horror, Phillip Brodie, Alix Wilton) – Well, I do love a good Zombie.
Cafe (drama, Jennifer Love Hewitt, Jamie Kennedy) – Does Jennifer Love Hewitt cry through the whole movie like on Ghost Whisperer?  If she doesn't, I'm not see it.
And there you have it.  There are a few here that I'll be going out of my way to see, and a lot that I'll be going out of my way to miss.  As always, the big question at the end of New on Netflix is…what should we buy this week?  In my neck of the woods the leaves are starting to fall in earnest and it's going to be time to break out the rake.  So let's get a new one (ours is seriously worn out) to celebrate what that means – the new TV season and pretty soon the release of Oscar bait movies!  I love autumn.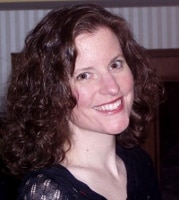 Sue reads a lot, writes a lot, edits a lot, and loves a good craft. She was deemed "too picky" to proofread her children's school papers and wears this as a badge of honor. She is also proud of her aggressively average knitting skills  She is the Editorial Manager at Silver Beacon Marketing and an aspiring Crazy Cat Lady.