What's on your TV?
It's autumn, the leaves are falling and I should be using my brand new rake.  But instead, I think I'll watch a movie!  What better than to snuggle up on a chilly fall afternoon with hot chocolate and a movie?  Nothing, that's what!  And there are a few things coming out over the next couple of weeks that you should definitely see.  Unusual for me to say that, I know, but it's true!
October 18th
Bridesmaids (comedy, Kristin Wiig, Maya Rudolph) – Look, the very first movie is a great one!  I highly recommend this raunchy comedy for and starring girls.  Kristin Wiig is a genius.
Bad Teacher (comedy, Cameron Diaz, Justin Timberlake) – We had a good first one, what do you want, the world?
Without Men (comedy, Eva Longoria, Christian Slater) – I can't make myself like Eva Longoria.  I don't really try.
All She Can (sports drama, Corina Calderon, Jeremy Ray Valdez) – Inspirational sports drama!
Red State (horror, Michael Angarano, Deborah Aquila) – Director Kevin Smith indulges himself.
Page One: Inside the New York Times (documentary, David Carr, Bruce Headlam) – I don't know even the first thing about this movie, but the title is so boring that I will never see it.
A Better Life (drama, Demian Bechir) – Gangs and drugs and coming of age.  Yikes.
Sundays at Tiffany's (romance, Alyssa Milano, Eric Winter) – This is actually a supernatural romance with an angel falling in love.  I still don't want to see it, but supernatural is always good, right?
The Last Circus (foreign action, Carlos Areces, Antonio de la Torre) – Spanish gore with dark humor.  Okay.
The Howling Reborn (horror, Landon Liboiron, Lindsey Shaw) – Really?  Why do these things have to happen?
The Robber (foreign thriller, Andreas Lust, Franziska Weisz) – Instant Streaming Available.  Athletes turned bank robbers.  In German!
The Names of Love (foreign romance, Sara Forestier, Jacques Gamblin) – Amour en francais.
Fire in Babylon (documentary, Ian Botham, Colin Croft) – A documentary about cricket (the sport, not the insect) and racism in Britain.
The Shock Doctrine (documentary, Naomi Klein) – I read the description of this documentary yet still have no idea what it's about.  World economies and traumatic events or something.
October 25th
Captain America: The First Avenger (action, Chris Evans, Hugo Weaving) – Love ya, Hugo, but not this much.
Attack the Block (action, Nick Frost, Jodie Whittaker) – Aliens and witty quips!
Winnie the Pooh (family animated, Jim Cummings, Craig Ferguson) – Oh, Pooh.  If only my kids were still little I'd have a reason to see you.
A Little Help (romantic comedy, Jenna Fischer, Chris O'Donnell) – Never heard of it, but will see is ASAP.  It's Pam from The Office!
Atrocious (foreign horror, Rafael Amaya, Jose Masegosa) – Never heard of it and will likely never see it.  Why?  There's no Pam!
Father of Invention (dramedy, Kevin Spacey, Camilla Belle) – Again, never heard of it.  I must live in a cave.  But I do love me some Kevin Spacey.
The Countess (drama, William Hurt, Julie Delpy) – Oh, my.  This is a gruesome little tale based on real life.  Murderous Countess!
And that's it, folks.  I highly recommend getting Bridesmaids ASAP.  Be a little careful, you may laugh until you cry – and don't let the female cast scare off you men-folk.  My viewing companion, of the male persuasion, nearly wet his pants.  It's just that funny.  I'm going to snap up both A Little Help and Father of Invention just to see if I missed a couple of little sleeper gems.  But the bigger issue remains.  What are we buying this week?  Since it's getting close to hot chocolate time, we need lots of clever, gourmet hot chocolate recipes!  Here's the perfect book…
[AMAZONPRODUCTS asin="1558322906″]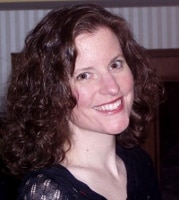 Sue reads a lot, writes a lot, edits a lot, and loves a good craft. She was deemed "too picky" to proofread her children's school papers and wears this as a badge of honor. She is also proud of her aggressively average knitting skills  She is the Editorial Manager at Silver Beacon Marketing and an aspiring Crazy Cat Lady.