Our Idiot Help
So much good stuff coming out on Netflix in the next 2 weeks!  After eating myself into a stupor over the long weekend it's time to get back into my rigorous exercise routine of consuming as much visual media as is humanly possible.  It won't get rid of my Thanksgiving Food Baby, but it will definitely distract me long enough to polish off any and all left-overs.  There are some movies here I've been waiting for a long time to see – let's take a look!  As always, you can find all of the 2011 release dates (and more!) over at Everything Netflix.
November 29th
Snow Flower and the Secret Fan (drama, Bingbing Li, Gianna Jun) – Friendship in 19th century China.  Based on the novel by Lisa See.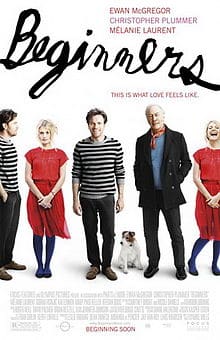 Water for Elephants (drama, Reese Witherspoon, Robert Pattinson)- Based on the novel by Sara Gruen, this one was ruined for me by Witherspoons relentless diatribes about how gross Robert Pattinson was during filming.  Really Reese?  That's how you promote a movie?
Our Idiot Brother (comedy, Paul Rudd, Emily Mortimer) – I'm so excited.  I've been waiting for this to come out.  Top of the queue!
The Nutcracker: The Untold Story (family drama, Elle Fanning, Nathan Lane) – A modern retelling of the holiday classic.
Crazy, Stupid, Love (comedy, Steve Carell, Julianne Moore) – Horrible, Wretched, RomCom.  But I'll see it anyway – it has Steve Carell and I can't help myself.
Beginners (dramedy, Ewan McGregor, Christopher Plummer) – Another one I've been waiting for – this one seemed to take forever to get to DVD!  Son learns life lessons from elderly father.
30 Minutes or Less (action comedy, Jesse Eisenberg, Danny McBride) – Friendship and bank robbery.  Meh.
The Future (drama, Miranda July, Hamish Linklater) – I've read the descriptions for this and I still don't quite understand it – something about people knowing the future, disconnecting from the internet and quitting their jobs.  I'm intrigued enough to leave it on the queue.
5 Days of War (drama, Rupert Friend, Emmanuelle Chriqui) – A fictionalized account of the 2008 war between Russia and Georgia.  Quite good.
Needle (horror, Travis Fimmel, Michael Dorman) – Australian Voodoo Horror!
Becoming Chaz (documentary, Chaz Bono) – The story of how the daughter of Sony & Cher became the son of Sony & Cher.  I find him interesting enough to want to see his story from his own perspective.  This one stays on the queue.
Kidnapped (foreign horror, Fernando Cayo, Ana Wagener) – Suburban couple attacked in their own home – sounds a lot like a plot remade over and over and over.  But this time in Spanish!
Seven Days in Utopia (drama, Robert Duvall, Melissa Leo) – A golf movie.  Even Melissa Leo can't get me to buy into that.
Cave of Forgotten Dreams (documentary, Werner Herzog) – A look at the Chauvet Cave paintings in France.
December 2nd
Friends With Benefits (romantic comedy, Justin Timberlake, Mila Kunis) – I like Justin Timberlake.  I like Mila Kunis.  Why did they have to make this?  WHY?
The Smurfs (family, Neil Patrick Harris, Jayma Mays) – I like Neil Patrick Harris.  I like the adorable Jayma Mays (from Glee).  Why did they have to make this?  WHY?  Okay, it's animated and for kids – I will forgive them.  Justin and Mila have to earn back my trust.
December 6th
Jig (documentary) – It's the Irish Dance Championships!
The Help (drama, Viola Davis, Bryce Dallas Howard) – Adapted from the excellent novel by Kathryn Stockett, this is a good flick.  I don't think it's Oscar caliber, others disagree.
The Change-Up (comedy, Ryan Reynolds, Jason Bateman) – Magical body swapping.  Is this 1985?  I'm really getting annoyed at my fave actors, here.  I'm talking to you, Jason.  I'll see this, but I'll hate myself in the morning.
Beethoven's Christmas Adventure (family, John Cleese, Munro Chambers) – Christmas dogs.  Sigh.
Atlas Shrugged: Part 1 (drama, Taylor Schilling, Grant Bowler) – Well, if you need more Ayn Rand in your life, I suppose so.  I'll pass.
A Christmas Wedding Tail (romance, Jennie Garth, Brad Rowe) – More Christmas dogs?  Really?
Point Blank (foreign action, Gilles Lellouche, Roschdy Zem) – Nurses, hospitals and hostages.  In Paris.
Life, Above All (foreign drama, Khomotso Manyaka) – A South African drama about a young girl shunned after her family becomes ill.  This looks fabulous – it stays on the queue.
I'm quite excited about these offerings.  Well, some of them.  I will not be partaking in any Christmas dogs, than you very much.  But now is the time to decide the most important thing – what should we buy this week?  It's the season for shopping, of course, but it's always the season for shopping here at New on Netflix.  Since the world has gone insane and using pepper spray in Wal-Mart is now a way to get a bargain, let's do something special to celebrate the season.  One of my favorite things is non-traditional but still traditional (that makes sense somehow) Christmas music, and one of my favorite albums is Bruce Cockburn's Christmas.  Let's buy that!  Listen to some clips – it's fab.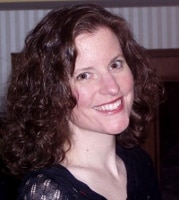 Sue reads a lot, writes a lot, edits a lot, and loves a good craft. She was deemed "too picky" to proofread her children's school papers and wears this as a badge of honor. She is also proud of her aggressively average knitting skills  She is the Editorial Manager at Silver Beacon Marketing and an aspiring Crazy Cat Lady.