Short Days, Long Nights, New DVDs
It's getting dark pretty early these days in the hinterland.  As we hunker down and wait for the inevitable deep, dark winter it's time to stock up on entertainment.  Some books, some CDs and a whooooooole lot of movies.  This is the time of year when I start to dig into the back catalogue of the Netflix queue and catch some of the releases I missed when I could leave the house without seven layers of outerwear.  it's also a great time to check out some new arrivals.  So let's see what we having coming up for new releases from Netflix in the next couple of weeks!  As always, you can find all the 2011 Netflix releases over at Everything Netflix – so you can catch up, too!
November 15th
Pirates of the Caribbean: On Stranger Tides (action, Johnny Depp, Penelope Cruz) – I can live without Orlando Bloom and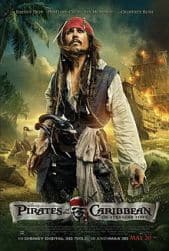 Keira Knightly, just bring on my Depp fix!
Monte Carlo (comedy, Selena Gomez, Leighton Meester) – Wow, with that sort of star power I'll avoid this like the plague!
Main Street (drama, Colin Firth, Orlando Bloom) – Wait, here's Orlando Bloom!  This time instead of swashbuckling he's playing a cop in a decaying town looking at a drastic solution.  It got horrible reviews.
Christmas Lodge (family, Peter Benson, Michael Shanks) – Again, I apologize.  Christmas Crap is inevitable this time of year, even in DVDs.
Evil Things (horror, Laurel Casillo, Elyssa Mersdorf) – Bwahahahahaha….EVIL!
Master Harold…and the Boys (drama, Freddie Highmore, Ving Rhames) – Based on the play by Athol Fugard and set in apartheid era South Africa.
Flypaper (action, Patrick Dempsey, Ashley Judd) – Dr. McDreamy, action hero and romantic lead.  I liked him better as Ronald the nerd in Can't Buy Me Love.
Bellflower (drama, Evan Glodell, Jessie Wiseman) – A pre-apocalyptic quirky indie drama?  You bet!  It's running 6.2 on IMDb, I'll take a chance on it.
Griff the Invisible (comedy, Ryan Kwanten, Maeve Dermody) – Aussie office worker with super hero secret identity.  Yawn.
The Tree (drama, Charlotte Gainsbourg, Morgana Davies) – A weird sounding little movie about grief and fig trees.
November 22nd
Super 8 (sci-fi, Joel Courtney, Kyle Chandler) – JJ Abrams knows his stuff.  I'm looking forward to seeing this one.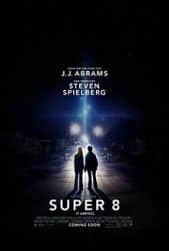 Wrong Turn 4: Bloody Beginnings (horror, Terra Vnesa, Dean Armstrong) – Damn wrong turn.  It gets 'em every time.
Tyler Perry's A Madea Christmas (comedy, Tyler Perry, Tony Grant) – No, thank you.  And really, this guy is going to play James Patterson's Alex Cross?  Seriously?
Sarah's Key (foreign drama, Kristin Scott Thomas, Niels Arestrup) – I read the book, it's great.  Kristin Scott Thomas is perfect for the role.  But it has subtitles.  Will I ever see it?
The Green (drama, Cheyenne Jackson, Jason Butler Harner) – Julia Ormond co-stars in this drama about molestation accusations in a high school.
Making the Boys (documentary, Tony Kushner, Edward Albee) – A documentary about the making of the film The Boys in the Band.
The Family Tree (comedy, Hope Davis, Chi McBride) – Amnesia is funny!  Actually, I like Hope Davis and Chi McBride – I'll see this one.
Carjacked (thriller, Maria Bello, Stephen Dorff) – Never heard of it.  Maybe I'll see it anyway – Maria Bello rocks.
And thar she blows!  I'm looking forward to Pirates, Super 8 and a couple of the indies – The Family Tree and Bellflower.  Then, who knows?  Maybe I'll watch a few things I missed back in July.  Now what should we buy today?  I'm in the mood for a little movie merchandise.  If we get tired of watching movies during one of these long cold nights, we should all probably play some Pirates of the Caribbean Monopoly!  Awesome.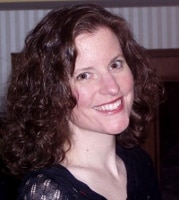 Sue reads a lot, writes a lot, edits a lot, and loves a good craft. She was deemed "too picky" to proofread her children's school papers and wears this as a badge of honor. She is also proud of her aggressively average knitting skills  She is the Editorial Manager at Silver Beacon Marketing and an aspiring Crazy Cat Lady.