Memorial Day New on Netflix!
I don't know about your neck of the woods but around here it's hot, hot, hot on this unofficial first day of summer.  Sure, I could go to the pool, but that involves leaving the house.  Wouldn't I rather watch a movie?  Yes, I would!  And yet again, there are very few delayed releases, particularly of big movies.  That's what I like to see!  There is one moderately big release that got delayed this time – the Jennifer Aniston/Adam Sandler Comedy Just Go For It. I have to admit that I have no desire to go for it.  Let's see what's coming up in the next couple of week.  As always you can find more release dates over at Everything Netflix.
May 31st
Waiting for Forever (romance, Rachel Bilson, Tom Sturridge) – That's right, I will wait forever before I see this movie. Or at least until nobody else is home to mock me.
The Dilemma (comedy, Vince Vaughn, Kevin James) – This one I'll see.  I like Vaughn, even if he's becoming a caricature of himself.
The Green Hornet (action, Seth Rogan, Jay Chou) – Sorry Seth.  You are not my superhero.
Mask Maker (horror, Nikki Deloach, Stephen Colletti)
Drive Angry (thriller, Nicolas Cage, William Fichtner) – Wow, Nicolas Cage.  I think this went direct to DVD.
Biutiful (foreign drama, Javier Bardem) – Good reviews for Bardem, I may need to try my unfortunate foreign film skills.
Passion Play (drama, Bill Murray, Megan Fox, Mickey Rourke) – I don't know, I love Bill Murray, so yes, it stays on the queue.
Kaboom (dark comedy, Thomas Dekker, Haley Bennett) – Wanna watch someone else's acid trip?  This may be the movie for you!
Undertow (foreign drama, Christian Mercado, Manolo Cardona)
The Wading City (drama, Radha Mitchell, Joel Edgerton)
Prey (foreign thriller, Berenice Bejo, Isabelle Renaud) – Instant Streaming Only
Cross (action, Danny Trejo, Michael Clarke Duncan, Brian Austin Greene) – Another straight to DVD?  Is that not a stigma anymore?
June 7th
Another Year (drama, Jim Broadbent, Lesley Manville)  – Yaaaaaaaaaawwwwwnnnnnnn.  Please don't do this to yourself.
True Grit (western, Jeff Bridges, Hailey Steinfeld) – Been waiting for this!  It's at the top of my queue.
The Company Men (drama, Ben Affleck, Kevin Costner) – This too, but not quite as much.  I can't help it that I still like Ben Affleck.
A Kiss of Chaos (thriller, Judy Marte, Manny Perez) – Instant Streaming Available
Endure (thriller, Tom Arnold, Judd Nelson) – That's the cast from hell.
Rubber (dark comedy, Stephen Spinella, Roxanne Mesquida) – It's a psychic tire – I'm totally not kidding.
Shadows and Lies (drama, James Franco, Josh Lucas, Julianne Nicholson, Martin Donovan) – Great cast, but it's an organized crime movie, not my fave.  Maybe when it goes to streaming.
American: The Bill Hicks Story (documentary, Kevin Booth, John Farneti)
The Housemaid (foreign thriller, Do-yeon Jeon, Jung-Jae Lee)
Carancho (foreign drama, Martina Gusman, Ricardo Darín)
In Her Skin (drama, Guy Pearce, Miranda Otto) – Looks creepy and it has Eowyn, I'll watch it.
So what else do we need to stay cool while we watch our summer movies?   How about a John Wayne water bottle to celebrate both the original True Grit as well as the arrival on Blu-Ray on June 7th of Big Jake?  Sounds perfect.  Fill with your summer beverage of choice and enjoy!
photos by Paul Sherwood and David Shankbone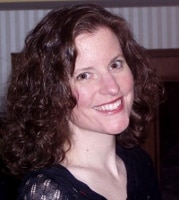 Sue reads a lot, writes a lot, edits a lot, and loves a good craft. She was deemed "too picky" to proofread her children's school papers and wears this as a badge of honor. She is also proud of her aggressively average knitting skills  She is the Editorial Manager at Silver Beacon Marketing and an aspiring Crazy Cat Lady.