There's a Spring in my step!
And a movie in my DVD player.  Soon there will be one in yours, too, because there's a whole lot of new releases coming to Netflix over the next two weeks.  Some look good, some bad and some so bad they just have to be good.  Let's take a look!
May 17th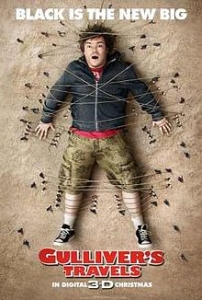 Gulliver's Travels (family adventure, Jack Black, Amanda Peet) – So bad it's good?  I think maybe.
Somewhere (drama, Stephen Dorff, Elle Fanning) – I loved Lost in Translation, maybe Sofia Coppola can win me over again.
The Mechanic (thriller, Jason Statham, Ben Foster) – Ben Foster has come a long way since Six Feet Under.  Go Ben!
The Other Woman (drama, Natalie Portman, Scott Cohen) – This looks a little sucky, but I do love Natalie Portman.
The Roommate (thriller, Minka Kelly, Leighton Meester)
Vanishing on 7th Street (supernatural thriller, Hayden Chistensen, John Leguizamo)
Broken Hill (drama, Timothy Hutton, Luke Arnold) – What happened to you, Timothy Hutton?  Maybe I'll see this and find out.
Daydream Nation (drama, Kat Dennings, Reece Thompson)
Red White & Blue (psychological thriller, Noah Taylor, Amanda Fuller) – Instant Streaming Available
If God is Willing and Da Creek Don't Rise (documentary, Spike Lee) – A follow-up doc looking at the continuing effects of Hurricane Katrina
I Want Your Money (documentary, Ken Blackwell, Andrew Breitbart) – I suspect this would just piss me off.
Vanquisher (foreign action, Sopita Sribanchuen, Kessarin Ektawatkul) – Instant Streaming Available
The Inheritance (horror, Rochelle Aytes, Golden Brooks) – I wish I had thought to name one of my children "Golden".
Chicago Overcoat (action, Frank Vincent, Katherine Narducci)
GasHole (documentary, Peter Gallagher, Joshua Jackson) – Another in the "piss me off" category.
May 24th
Gnomeo and Juliet (family animation, James McAvoy, Emily Blunt) – Animation for some other family.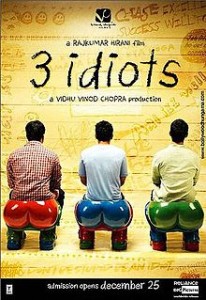 3 Idiots (foreign musical, Aamir Khan, Madhaven) – I have to admit, I'm curious.
Elephant White (action, Kevin Bacon, Djimon Hounsou) – Kevin Bacon and Djimon Hounsou?  I have to admit I'm intrigued.
I Am Number Four (sci-fi, Alex Pettyfer, Timothy Olyphant) – Terrible reviews, but I may see it anyway.  I like the sci-fi-action-on-the-run premise.
Lemonade Mouth (teen comedy, Bridgit Mendler, Hayley Kiyoko) – Not a title I would have chosen but hey – I'm not their demographic.
The Big Bang (crime thriller, Antonio Banderas, Sam Elliott) – I will always love Sam Elliot.  Remember Lifeguard?  Now that is a dude that will abide.
Transcendent Man (documentary, Ray Kurzweil)
Burning Palms (satire, Shannen Doherty, Dylan McDermott)
A Small Act (documentary, Hilde Back, Chris Mburu)
Anton Chekhov's The Duel (drama, Andrew Scott, Fiona Glascott) – Does adding the name "Anton Chekov" make you want to see it more or less?  I'm on the fence.
Forget Me Not (teen horror, Carly Schroeder) – I will be watching this.  No, I'm not kidding.
Death Hunter: Werewolves vs. Vampires (horror, Sam McConkey, Paulino Hemmer)
There are very few delayed movies this time around.  Could this signal the slow death of the dreaded 28 day delay?  One can only hope!  But there are a few.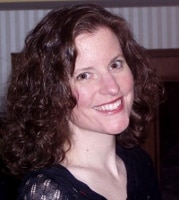 Sue reads a lot, writes a lot, edits a lot, and loves a good craft. She was deemed "too picky" to proofread her children's school papers and wears this as a badge of honor. She is also proud of her aggressively average knitting skills  She is the Editorial Manager at Silver Beacon Marketing and an aspiring Crazy Cat Lady.