The Queue is Out of Control!
The past few weeks have seen a whole bunch of movies released to DVD that have stayed on my Netflix queue.  And the next couple of weeks bring even more!  My queue is always ridiculous, even though I go in occasionally and weed out the things I don't remember putting there (or, more often, don't remember why).  Right now it's almost pitiful, filled with things just out or about to come out.  In the summer we watch as many as five or six discs a week.  I heart you, Netflix, even if you are raising prices.  For junkies like me, it's a steal!  So let's see what we have on the Netflix tap for the next two weeks.
July 26th
Source Code (sci-fi action, Jake Gyllenhaal, Vera Farmiga) – Jake?  Oh yes, this is high on my queue.
Ironclad (action/adventure, Paul Giamatti, James Purefoy) – I didn't like Sideways or The Lady in the Water.  I'm not sure I'm ready to give Paul Giamatti another chance.
The Warrior's Way (action, Dong-gun Jang, Kate Bosworth) – Is it just me or does that seem an odd pairing of actors?
Sucker Punch (action/adventure, Emily Browning, Abbie Cornish) – This sounds like it will mess with my head.  I'll watch it!
Season of the Witch (sci-fi, Nicolas Cage, Ron Perlman) – Nic, Ron, sorry.  This is not happening.
Life During Wartime (comedy, Shirley Henderson, Allison Janney) – I cannot stand Todd Solondz.  His movies make me sick.  So I will not be seeing this one – his latest.  Ever.
The Reef (thriller, Damian Walshe-Howling, Gyton Grantley) – SHARK!
Trust (drama, Clive Owen, Catherine Keener) – What a great pairing.  Love both Clive and Catherine.
My Dog Tulip (animated drama, Christopher Plummer, Lynn Redgrave) – I have an animation phobia, but it's Christopher Plummer!  I've loved him since I first saw The Sound of Music.
Goblin (horror, Gil Bellows, Tracy Spiridakos) – Oh, Gil Bellows.  It's been a long slow spiral since Ally McBeal.
Jackboots on Whitehall (comedy, Ewan McGregor, Timothy Spall) – I never heard of this, but Ewan McGregor!
American Grindhouse (documentary, Robert Forster, Joe Dante) – Instant Streaming Available
Heartbeats (foreign drama,  Monia Chokri, Niels Schneider) – I have no idea.  I think there's subtitles.
Bodyguards and Assassins (foreign action, Donnie Yen, Cung Le) – See previous entry.
Scream of the Banshee (horror, Lauren Holly, Lance Henrikson) – Lauren Holly, meet Gil Bellows.
The Task (horror, Alexandra Staden, Texas Battle) – I think I might change my name to Texas Battle.
The King of Fighters (action, Maggie Q., Sean Faris)
August 2nd
Con Artist (documentary, Mark Kostabi) – No thanks.
Soul Surfer (sports drama, AnnaSophia Robb, Dennis Quaid, Helen Hunt) – Helen Hunt has been around a lot lately.  Where was she for that missing decade?
Stake Land (horror, Nick Damici, Connor Paolo) – With a name like Stake Land, I'm shocked that this is a horror movie.  Shocked.
The Perfect Game (sports drama, Clifton Collins, Jr., Jake T. Austin) – I don't know about the movie, but Clifton Collins Jr.  sorta rocks.  Check him out in Tigerland with Colin Farrell.
The Music Never Stopped (drama, Lou Taylor Pucci, J.K. Simmons) – A family drama, JK Simmons forte.  Love it.
Exporting Raymond (documentary, Philip Rosenthal) – So excited!  I've been looking forward to this since it was in theaters.
Outside the Law (foreign drama, Jamel Debbouze, Roschdy Zem)
Yellow Brick Road (horror, Cassidy Freeman, Laura Heisler)
Cold Weather (crime drama, Cris Lankenau, Trieste Kelly Dunn) – No.  It's summer.  I'll leave this crime/mystery for snow season.
Dear Lemon Lima (dramedy, Savanah Wiltfong) – I liked it, but I didn't like it.  Check out my review before you let your kid watch it.
A Screaming Man (foreign drama, Youssouf Djaoro, Dioucounda Koma) – Instant Streaming Available
So much good stuff!  Top on my list are Source Code and Exporting Raymond.  For you dog lovers and animation-phobes, My Dog Tulip is based on a 1956 memoir by author J. R. Ackerley – you can get the movie tie-in edition for about $7 on Amazon.  Enjoy!
[AMAZONPRODUCTS asin="1590174143″]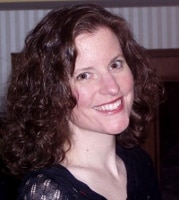 Sue reads a lot, writes a lot, edits a lot, and loves a good craft. She was deemed "too picky" to proofread her children's school papers and wears this as a badge of honor. She is also proud of her aggressively average knitting skills  She is the Editorial Manager at Silver Beacon Marketing and an aspiring Crazy Cat Lady.