New Year Netflix
My Christmas bloat-fest is now officially over – time to get back on the wagon, eat right, exercise and of course watch as many movies as possible.   I'm counting on Netflix to provide me with sufficient new material to get me through the long winter months ahead.  Brain candy instead of literal candy!  As always, you can find more release dates in Everything Netflix, but let's find out what we have coming in the next 2 weeks.
December 27th
One Day (romance, Anne Hathaway, Jim Sturgess) – A couple, trying not to be a couple, over time.  The concept is a little bit like Same Time Next Year, where we check in on them on the same date each year and see how their lives are going.
Eames: the Architect and Painter (documentary, James Franco) – The story of married designers Charles and Ray Eames.  Hopefully James Franco just narrates.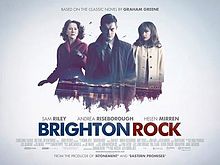 Another Earth (drama, William Mapother, Brit Marling) – An odd sounding hybrid of sci-fi and romance in which an Earth-like planet is found and an astrophysicist crashes into a car, kills the family inside and begins a romance with the lone survivor.  That's just messed up.
The Art of Getting By (comedy, Freddie Highmore, Emma Roberts) – For those who don't remember, Freddie Highmore is the adorable kid from Finding Neverland and Charlie and the Chocolate Factory.  Here he stars as a rebellious teen loner with romance on his mind.
The First Grader (drama, Oliver Litondo, Naomie Harris) – A British film about a tribal man in Kenya learning to read as an adult.
A Good Old Fashioned Orgy (comedy, Jason Sudeikis, Will Forte) – Gosh, with a title like that how can you go wrong?  What?  In one million ways, you say?  That would be correct.  This looks like a SNL skit that never ends about a 30-year-old infant who wants to throw an orgy.
Brighton Rock (drama, Andrea Riseborough, Sam Riley) – On the surface this looks like a trite drama/romance about a criminal falling in love with a potential victim.  But…it co-stars Helen Mirren and John Hurt and is based on a novel by Graham Greene.  Yes, I believe it stays on the queue.
The Pool Boys (comedy, Matthew Lillard, Rachelle Lefevre) – Another bit of idiocy about a Harvard student who works as an escort in the summer.  Honestly, if Hollywood can't come up with a hotter escort than Matthew Lillard they should just hang it up.
Love Crime (foreign thriller, Kristin Scott Thomas, Patrick Mille) – Power hungry professional French women.  Ooh, la la!
Jane's Journey (documentary, Jane Goodall, Mary Lewis, Angelina Jolie) – Biopic about Jane Goodall and her chimps.
2012: Zombie Apocalypse (horror, Ving Rhames, Taryn Manning) – It's zombies.  What else can you say?
The Hunters (horror, Steven Waddington) – Teens.  Forbidden Area.  Horror Ensues.
Game Time (action, Jason Hurt, Maria Didomenico) – Playing hoops and being cool.  Sweet, dude.
January 3rd
The Debt (thriller, Helen Mirren, Sam Worthington) – The awesome Ms. Mirren plays a Mossad agent 30 past her most famous case.  The film slips back and forth between the original mission 30 years on the past and a troubling secret about to be revealed in the present.
Mr. Popper's Penguins (family comedy, Jim Carey, Carla Gugino) – Jim Carey cares for penguins in Manhattan.  Adapted from Richard and Florence Atwater's children's book.
Cowboys & Aliens (action/sci-fi, Daniel Craig, Harrison Ford) – The title says it all – Western meets Sci-Fi.  Based on the graphic novels by Scott Mitchell Rosenberg.
The Hangover Part II (comedy, Bradley Cooper, Ed Helms) – I have to admit, I didn't like the first one.  I won't see this unless it's free and I'm feverish.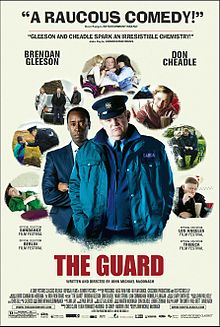 I Am (documentary, Tom Shadyac) – A deep documentary about philosophy and spiritualism from the director of Ace Ventura.  I'm totally not kidding.
The Guard (action comedy, Don Cheadle, Brendan Gleeson) – This did not get the greatest reviews but I love Don Cheadle and Brendan Gleeson (who was fabulous in In Bruges) so on the queue it stays!
Don't Be Afraid of the Dark (horror, Katie Holmes, Guy Pearce, Bailee Madison) – In other words, BE AFRAID OF THE DARK.  Directed by Guillermo del Toro.
I Don't Know How She Does It (comedy, Sarah Jessica Parker, Greg Kinnear, Pierce Brosnan) – SJP as Supermom.  Pass.
The Last Lions (documentary, Jeremy Irons narrates) – Directed by Dereck and Beverly Joubert, this doc follows a lioness and her cubs.
The Greening of Whitney Brown (family drama, Brooke Shields, Aidan Quinn) – Kid moves to country, befriends horse.  I think I can safely say that without coercion of some severe variety I will never watch this movie.
Red: Werewolf Hunter (action, Felicia Day, Kavan Smith) – Little Red Riding Hood and werewolves.  I may have to see this…
Puncture (drama, Chris Evans, Brett Cullen) – Infected needles and corporate evil.
Ice Quake (sci-fi, Brendan Fehr, Victor Garber) – A family gets into trouble while hiking in Alaska.  Surely Jack Bristow can save the day! (Yep, that's an obscure reference to Victor Garber's role in Alias – you're welcome)
The Chateau Meroux (drama, Christopher Lloyd, Marla Sokoloff) – Anybody else remember Marla Sokoloff from The Practice?  No?  Sigh.  Here she's making wine and falling in love.
Removal (thriller, Billy Burke, Mark Kelly, Oz Perkins) – Never heard of it but it sounds like a good head-case psycho thriller.  Murder, suicide, insanity, what more can you ask?
Well, I'd say we have quite a bit to choose from here!  A little something for everyone.  The Debt and The Guard are tops on my list.  And really, I might have to see the Little Red Riding Hood werewolf movie.  Just to say I did.  Happy New Year all my fellow Netflix Devotees!  This week let's ring in 2012 with a self-gift, shall we?  I think the perfect thing would be this Lord of the Rings Pez Dispenser Collector's Set.  No home should be without one!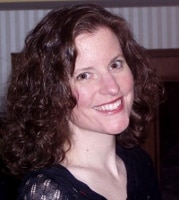 Sue reads a lot, writes a lot, edits a lot, and loves a good craft. She was deemed "too picky" to proofread her children's school papers and wears this as a badge of honor. She is also proud of her aggressively average knitting skills  She is the Editorial Manager at Silver Beacon Marketing and an aspiring Crazy Cat Lady.