Pre-Christmas Movie Stupor
As the holidays creep (or race) up on us, there is no better time to sit back, relax and chill with some flicks.  Netflix, that is.  Even in the middle of the ho-ho-hos, we movie junkies still need our movie fix and as always, Netflix has a few goodies in store over the next 2 weeks.  As always, you can find release dates for all of 2011 at Everything Netflix.
December 13th
Larry Crowne (romantic comedy, Tom Hanks, Julia Roberts) – This looks sappy and ridiculous and I'll see it as soon as it reaches my mailbox.  Sometimes I'm a sucker for sappy.
Fright Night (horror, Anton Yelchin, Colin Farrell) – This was totally off my radar.  I'm not really big on horror remakes, but I am big on Colin Farrell.  Stays on the queue!
Kung Fu Panda 2 (family animation, Jack Black, Angelina Jolie) – I like you Jack, but I'll never see your family animated film.  Sorry.
Freerunner (action, Sean Faris, Danny Dyer) – A movie about urban freerunning – not an activity with which I'm familiar.  It's sort of Running Man-ish in premise.  Looks cool.
The Dead and the Damned (horror/western, David A. Lockhart, Robert Amstler) – Cowboys and zombies, yessir!
Circumstance (foreign drama, Nikohl Boosheri, Sarah Kazemy) – Forbidden Iranian Love.
Monica & David (documentary, Alexandra Codina) – A documentary about an engaged couple with Down Syndrome.
December 20th
Love Begins (romance, Abigail Mavity, Nancy McKeon) – Sniff.  Sniff.  Does this smell like Lifetime Original Movie to anyone else?
Warrior (sports drama, Tom Hardy, Joel Edgerton) – Who could imagine that Mixed Martial Arts and Family Dysfunction would go together?  Everyone?  That's what I thought.
Margin Call (thriller, Kevin Spacey, Paul Bettany) – Love the cast!  Add in Zachary Quinto who rocked Spock in Star Trek 2009 and is currently rocking my world in American Ghost Story and I will indeed watch a thriller about the financial crisis.
Colombiana (thriller, Zoe Saldana, Jordi Molla) – Hot Chick Assassin.
Catch .44 (action, Bruce Willis, Forest Whitaker) – John McClane takes on rural Louisiana.
Blackthorne (action, Sam Shepard, Stephen Rea) – Sam Shepard imagines a life for Butch Cassidy after the Bolivian end of Butch Cassidy and the Sundance Kid.
Burke and Hare (comedy, Simon Pegg, Andy Sirkis) – Directed by John Landis – I never heard of this.  Why did I never hear of this?!?  John Landis, he of Animal House and Blues Brothers, brings us this British comedy with the super-funny Simon Pegg.  Hell yes I'll watch!
Midnight in Paris (comedy, Owen Wilson, Rachel McAdams) – Directed by Woody Allen.  I will never see it.
The Tempest (drama/fantasy, Helen Mirren, Felicity Jones) – I love Helen Mirren enough to see anything in which she appears.
And there you have it.  Not a whole lot going on, but I'm looking forward to Margin Call, Burke and Hare and, embarrassingly, Larry Crowne – after which I will be forced to watch Fright Night to cleanse my sapped up palate.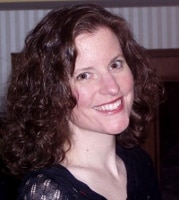 Sue reads a lot, writes a lot, edits a lot, and loves a good craft. She was deemed "too picky" to proofread her children's school papers and wears this as a badge of honor. She is also proud of her aggressively average knitting skills  She is the Editorial Manager at Silver Beacon Marketing and an aspiring Crazy Cat Lady.