I still love you, Netflix!
I don't care if Netflix stock is falling (or whatever it's doing – I don't think it's a terrific thing).  I don't care if they raised their prices a little and people went Boo-Hoo.  I still love them.  I think we've set a record for the number of discs we've exchanged in one month this summer (addiction to True Blood, can you blame us?) and my daughter has discovered the cheap, vulgar and overall tawdry delights of Jersey Shore via Instant Streaming.  What else can you ask for?  New movies every week, that's what – and they have 'em!  Let's see what's new in the coming weeks.
August 9th
Jumping the Broom (comedy, Angela Bassett, Paula Patton) – A movie about 2 weddings.  Based on its classification as a comedy, one would have to assume that hijinks ensue.
Super (action comedy, Rainn Wilson, Liv Tyler) – I will watch Rainn Wilson in anything.  And certainly as a hapless wannabe super hero.  Added bonus: Ellen page is in it!
Mars Needs Moms! (family animation, Joan Cusack, Seth Green) – I will never see it as I am averse to family animation as a rule, but I love both Cusack and Green and wish they would be in some movies where they actually appear.
Cameraman: The Life and Work of Jack Cardiff (documentary, Kirk Douglas, Lauren Bacall, Martin Scorsese) – I would love to say that I will watch this with fascination just to learn more about Hollywood and the magic of making movies.  But I won't.  I'll be busy watching Dexter cut people into pieces.
Camp Hell (horror, Jesse Eisenberg, Dana Delany) – The original title on this one was Camp Hope and it also features Andrew McCarthy in a tale of evil in a children's camp.  I have to wonder if they had some sort of iron-clad contract with Jesse Eisenberg dating from 2007 to get him to appear in this.
Gunless (western, Paul Gross, Sienna Guillory) – Canadians making fun of Canadians for being too nice.
The Last Godfather (comedy, Hyung-rae Shim, Harvey Keitel) – Maybe this is supposed to be slapstick or something?  it's about a mob boss whose cognitively impaired son gets trained to be his successor.  It's running barely over 2 stars at IMDb (I've never seen anything that low) so it would seem that whatever it is, it fails.
Brother's Justice (comedy, Dax Shepard, Tom Arnold) – Tom Arnold.  Mockumentary.  Train Wreck.
Tactical Force (action, Michael Jai White, Steve Austin) – Rival gangs, SWAT teams and a professional wrestler.  Oh, yeah.
August 12th
Arthur (comedy, Russell Brand, Jennifer Garner) – Someone always has to be special and release on a Friday.
August 16th
Dexter: Season 5 (TV drama/thriller series, Michael C. Hall, Jennifer Carpenter) – Sticking with my tradition of only including TV releases that interest me personally – Dexter is out!  I'm drooling at the prospect of another season with my favorite serial killer.
Priest (horror, Paul Bettany, Karl Urban) – I have a longtime crush on Karl Urban that has led me to see some pretty bad movies.  Also, Paul Bettany rocks.  This is only running 5.7 on IMDb and 2 1/2 on Netflix but it has Christopher Plummer, too!  I have to see it.
Queen to Play (foreign drama, Kevin Kline, Sandrine Bonnaire) – Also known as Joueuse in French.  Bit-O-Trivia: apparently Kevin Kline speaks French.
Limitless (thriller, Bradley Cooper, Robert DeNiro) – Why does Bradley Cooper seem so smarmy now?  I loved him in Alias but now he makes me want to take a shower.
Take Me Home Tonight (comedy, Topher Grace, Anna Faris) – Haven't seen Topher Grace around for awhile.  Isn't he getting a little old to be doing coming-of-age – even if it is college style?  Still, he's an affable sort.
The Conspirator (drama, James McAvoy, Robin Wright) – Historical drama, which I've been liking of late, and James McAvoy, who I've also been liking of late.  But perhaps I'll wait for it to stream.
Hoodwinked Too!  Hood Vs. Evil (family animation, Hayden Panettiere, Brad Garrett) – If the first one sucks, let's make a sequel!  If we give it a stupid enough name, people will flock to see it the world over!  Brad Garrett does have an awesome voice-over voice, though.
The Ward (horror, Amber Heard, Jared Harris) – Directed by John Carpenter.  Disappointingly, this is getting horrible reviews.  I was hoping for a quality Carpenter here.
The Best and the Brightest (comedy, Neil Patrick Harris, Bonnie Somerville) – Got terrible reviews, but I love NPH.  Just re-watched his episode of Glee and it does, in fact, make me Gleeful.  Bit-O-Trivia: Bonnie Somerville is a singer and has an awesome song on the Garden State soundtrack.
Meet Monica Velour (dramedy, Dustin Ingram, Kim Cattrall) – Teen meets porn star idol.  How sweet.
Medium Raw (horror, William B. Davis, John Rhys-Davies) – Was Ann B. Davis related to William B. Davis?  She would never be involved with something so unwholesome.
The Big Bang Club (drama, Taylor Kitsch, Malin Akerman) – Having the last name "Kitsch" could work either for or against you, but I do not believe it could ever be neutral.
So there it is, people.  Dexter, Season 5 is at the very top of my queue so I'll be busy for a while.  But The Best and the Brightest also stays on, as does Super.  I'm eagerly waiting for the last half of Glee: Season 2 – hopefully soon!  I love my DVD player – and the fact that you can now get one for a song.  Entertain me, Netflix!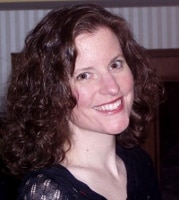 Sue reads a lot, writes a lot, edits a lot, and loves a good craft. She was deemed "too picky" to proofread her children's school papers and wears this as a badge of honor. She is also proud of her aggressively average knitting skills  She is the Editorial Manager at Silver Beacon Marketing and an aspiring Crazy Cat Lady.