Whatcha Watchin'?
While on vacation I chose to watch two relatively new  releases – Cedar Rapids and Peep World.  Finding them both mediocre at best, I then chose to watch Ferris Bueller's Day Off with my teenagers, followed by Dark Knight.  Suffice to say that Bueller does not age and The Joker totally delivers.  But if it's something new you're looking for as summer wanes, here's what Netflix has in store for you in the next couple of weeks.
August 23
Dylan Dog: Dead of Night (horror, Brandon Routh, Sam Huntington) – Brandon Routh goes from Superman to Dylan Dog.  But this time he gets to fight zombies.  And vampires!
Trollhunter (foreign action, Otto Jespersen, Glenn Erland Tosterud) – Swedish Bigfoot!
The Beaver (comedy, Mel Gibson, Anton Yelchin, directed by Jodie Foster) – Sorry Jodie, I won't be seeing Mel Gibson in anything ever again.
The Greatest Movie Ever Sold (documentary, Morgan Spurlock, Ralph Nader) – Spurlock and Nader, now that's a pair.
Little Big Soldier (foreign action, Jackie Chan, Leehom Wang) – Meh.
I Will Follow (drama, Beverly Todd, Salli Richardson-Whitfield) – This one looks like a major tearjerker – have tissues handy!
Tracker (action/drama, Ray Winstone, Temuera Morrison) – Some Outback Bounty Hunter drama.
Road to Nowhere (thriller, Tygh Runyan, Shannyn Sossamon) – Remember back when Shannyn Sossamon was the Next Big Thing after she starred in The Rules of Attraction with James Van Der Beek?  I try to forget, too.
Sympathy for Delicious (drama, Mark Ruffalo, Orlando Bloom) – Scruffy Mark Ruffalo makes his directorial debut in this indie drama about the music business and some supernatural powers.  Also starring Laura Linney.
Super Hybrid (horror, Oded Fehr, Ryan Kennedy) – KILLER CAR WITH GREAT GAS MILEAGE!
Chameleon (thriller, Marc-André Grondin, Ellen Barkin)  – True identity theft crime drama, also starring Famke Janssen.
Neds (British drama, Gregg Forrest, Conor McCarron) – British Juvenile Delinquents, as directed by Peter Mullan.
August 30
Rio (family animation, Jesse Eisenberg, Anne Hathaway) – I love Anne Hathaway!  But it's animated.  I'll never get around to it.
Forks Over Knives (documentary, T. Colin Campbell) – Obesity documentary.  I just ate two pop-tarts, it stays on the queue.
Madea's Big Happy Family (comedy, Tyler Perry, Loretta Devine) – So not into this crappy franchise.  Bye-bye.
Prom (teen romance, Aimee Teegarden, Danielle Campbell) – Awwwww.  No.
In a Better World (foreign drama, Markus Rygaard, William Jøhnk Nielsen) – Foreign Dysfunctional Family.
Bereavement (horror, Michael Biehn, John Savage) – Actually starring Alexandra Daddario, Brett Rickaby and Spencer List.  But who knows them?  Better to list the people who hardly show up.  Oh, and it's a serial killer movie.
The Perfect Host (thriller, David Hyde Pierce, Clayne Crawford) – Eeek!  David Hyde Pierce is the bad guy!  I love it – it stays on the queue.
If a Tree Falls: A Story of the Earth Liberation Front (documentary, Daniel McGowan) – Tree Hugger Terrorist Documentary.
Wrecked (thriller, Adrien Brody, Ryan Robbins) – A man tries to survive a car crash while remembering the details.  it doesn't sound actively bad but I don't trust Adrien Brody anymore.  Not after Splice.
Cell 211 (foreign thriller, Alberto Ammann, Luis Tosar) – I smell subtitles.  I don't think I can do an action thriller with subtitles.
Taken From Me: The Tiffany Rubin Story (Taraji P. Henson, David Haydn-Jones) – Are you surprised that this is a Lifetime Original Movie?  I am not.  And though I love the adorable Taraji P. Henson I don't think this one is going to stay on the queue.  Maybe when it's streaming.  But probably not.
True Adolescents (comedy, Mark Duplass, Bret Loehr) – Coming of age comedy/drama also starring Melissa Leo.
I have to admit, very little here excites me in any way.  My only giddy glee comes from imagining a Killer Prius in Super Hybrid and an evil Niles Crane in The Perfect Host.  As a result, my choice is to buy a shiny new edition of Ferris Bueller.   We all need a day off, right?  Anyone?  Anyone?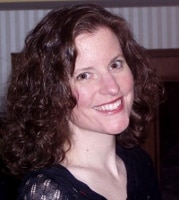 Sue reads a lot, writes a lot, edits a lot, and loves a good craft. She was deemed "too picky" to proofread her children's school papers and wears this as a badge of honor. She is also proud of her aggressively average knitting skills  She is the Editorial Manager at Silver Beacon Marketing and an aspiring Crazy Cat Lady.