It's a Spring Bonanza!
Oh, my.  It's a good two weeks in Netflix land!  We've got Oscar nominees and winners bursting out all over the place.  A little Colin Firth here, a little Natalie Portman there and a dash of Nicole Kidman to add some icy chilliness.  Of course we also have our required dose of crap, but everybody needs some of that, too.  I know I'll be partaking in a few rom/coms and maybe a cheesy thriller.  How do I know?  Because I always end up doing that, even if I have only lofty expectations for viewing quality film.   I'll probably go with Hyenas – how can I not?
April 19th
Yogi Bear (family animation, Dan Aykroyd, Justin Timberlake) – Why?
The Tourist (thriller, Angelina Jolie, Johnny Depp) – Beautiful people, terrible reviews.  But really beautiful people.
How Do You Know (romantic comedy, Reese Witherspoon, Paul Rudd)
Rabbit Hole (drama, Nicole Kidman, Aaron Eckhart) – This is first on my queue.  Very excited.  Which seems somehow wrong since it's a depressing drama.
The King's Speech (historical drama, Colin Firth, Geoffrey Rush) – Finally!  I know it sounds boring, but I promise, it isn't.
Skyline (sci-fi thriller, Donald Faison, Eric Balfour) – The guy from Scrubs and the guy from ER!
Hyenas (horror, Meshach Taylor, Christa Campbell) – I'll give them this – hyenas are creepy as hell.
Vision (foreign drama, Barbara Sukowa, Heino Firch) – German language 12th century Christian biopic?  Pass.
Square Grouper: The Godfathers of Ganja (documentary, Thomas Reilly, Clifton Ray Middleton)
Sharpay's Fabulous Adventure (family, Ashley Tisdale, Cameron Goodman) – I'm so sorry, parents of tweens.  So sorry.
Our featured April 19th Out On DVD But Not On Netflix is…
Gulliver's Travels – Jack Black's take on Jonathan Swift's classic tale.
April 22nd
The Way Back (drama, Ed Harris, Colin Farrell, Saoirse Ronan, Jim Sturgess) – I've been looking forward to this since I saw the theatrical trailer.  Ed Harris and Collin Farrell?  Yes, indeed.
April 26th
Black Swan (thriller, Natalie Portman, Mila Kunis) – Yes, it is dark and weird.  But yes, it's awesomely good.
Sniper: Reloaded (action, Chad Michael Collins, Annabel Wright)
Summer Eleven (drama, Meaghan Hughes, Sarah Butterworth) – Coming of age!  Coming of age!
Revenge of the Bridesmaids (comedy, Raven Symone, Joanna Garcia) – Another one of those weird TV movies that's been streaming forever but is just now out on DVD.  By the way, I've seen it.  It sucks.
Blood Out (action, Val Kilmer, Ryan Donowho)
Sacrifice (crime drama, Cristian Slater, Cuba Gooding, Jr.)
And our featured April 26th Out On DVD But Not On Netflix is….
Dinoshark – the riveting B-movie creature feature from "Roger Corman Presents".  Delicious!
Some darn good new movies coming these next 2 weeks.  Plus that Sharpay thing, but there has to be at least one in there that no one would touch with a 10 foot pole.  I'm also feeling a little sorry for Christian Slater and Val Kilmer.  I never heard of either Blood Out or Sacrifice.  That can't say good things about their career trajectories.  Buck up boys, an Oscar script could be right around the corner.  You can find more 2011 Netflix release dates at Everything Netflix.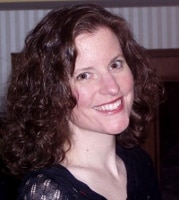 Sue reads a lot, writes a lot, edits a lot, and loves a good craft. She was deemed "too picky" to proofread her children's school papers and wears this as a badge of honor. She is also proud of her aggressively average knitting skills  She is the Editorial Manager at Silver Beacon Marketing and an aspiring Crazy Cat Lady.