Getting into that Mother's Day spirit
We here at Movie Rewind love a good holiday.  And we all know the best way to celebrate a holiday is with movies.  So what's out there for those of you looking for a little Mother's Day cheer?  Plenty, I tell you.  Plenty.
Mom Movies! is where you're going to find a nice list of good stuff to watch with your mom, with your kids or neither.  They're about moms, for moms and starring moms.  There's more moms than you can shake a stick at, whippersnapper!
So pop on over to our Articles section or just follow one of the many handy links right here and take a look at our list of ten perfect Mom Movies.   You'll be glad you did.  I promise.  And if not, I'll try again on Father's Day.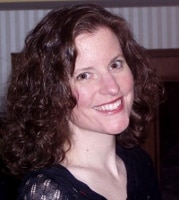 Sue reads a lot, writes a lot, edits a lot, and loves a good craft. She was deemed "too picky" to proofread her children's school papers and wears this as a badge of honor. She is also proud of her aggressively average knitting skills  She is the Editorial Manager at Silver Beacon Marketing and an aspiring Crazy Cat Lady.